From October 16th to 22th, 2019, foreign customers at the exhibition followed the reception vehicle to the ALLTOP factory for on-the-spot visits. The high-quality solar street lamp products and professional services, high-tech equipment and superb technology, good industry development prospects are attractive. The important reason for this customer visit.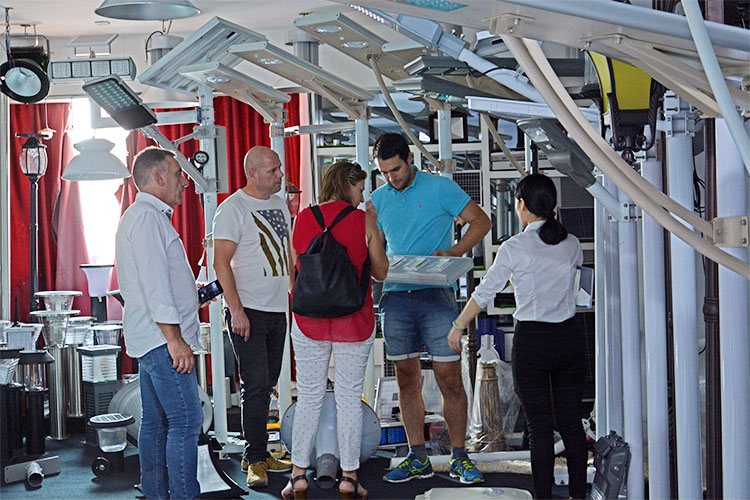 The company's chairman, business manager and salesman on behalf of the company warmly received guests from afar. Accompanied by the main responsible persons and staff of each department, foreign customers visited the company's exhibition hall, R&D and design department, working environment, factory production workshop, assembly workshop and production workshop. During the visit, our company accompanied the staff to the customer. Detailed product introduction and professional answers to questions raised by customers. The rich professional knowledge and excellent working ability also left a deep impression on the customers.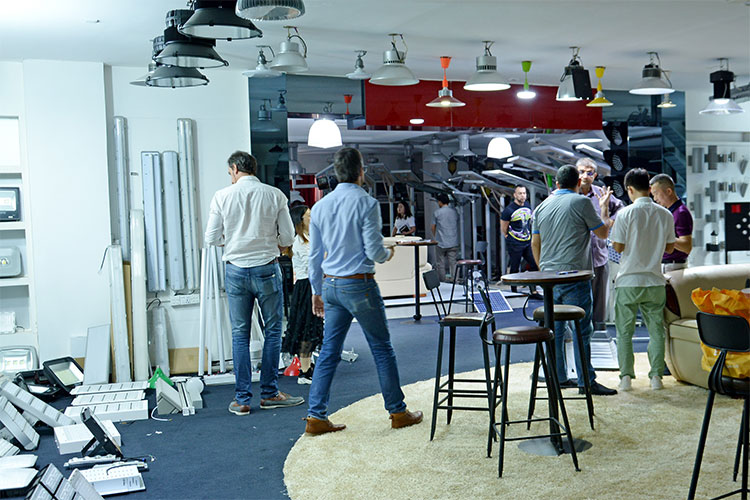 Finally, the customer came to the product display center and displayed various products on site: waterproof drive, inverter, solar panel, solar street light, street light, flood light, warning light, panel light, indoor light, traffic light, garden light, etc. Lighting system products. The engineer conducted a test experiment for the customer's intended product, and the product quality and product brightness were highly evaluated by the customer. The two sides conducted in-depth discussions on future cooperation and hoped to achieve win-win and common development in the proposed cooperation projects in the future.