Zhongshan ALLTOP Lighting Co., Ltd.
E-Mail:ftc@alltoplighting.com
TEL:+86 0760-87567563
Fax:+86 0760-87567569
Address:Fuqing Road 2,Yongxing Industrial Park,Henglan,Zhongshan,Guangdong,P.R.C
Solar Home Light System 3000w Pure Sine Wave Inverter
Solar Home Light System 3000w Pure Sine Wave Inverter
Model NO.: DQ1200
Accept Min order:No
Product Description
Solar system power inverter hybrid solar inverter with mppt charge controller
Product Description
Model

DQ1200D4K-01

DQ1200D5K-01

DQ1200E6K-01

DQ1200E8K-01

Capacity(W)

4000

5000

6000

8000

DC voltage(V)

48V/96V

96V

96V

96V

Input voltage(V)

160-265VAC

Input frequency

45-65HZ

Output voltage

110V/120V/220V/230V for optional

Output wave form

Pure sine wave

THD

≤ 3%

Low-voltage protection(V)

39/78

78

78

78

Over voltage protection(V)

60/120

120

120

120

Recharge current

15-25A

15-25A

15-25A

15-25A

Unit size(mm)

350*170*220

350*170*220

Transfer efficiency

87%--90%

Protections

Protection against short-circuit, over load, high-voltage, reverse polarity protection and low-voltage protection

Over load

120% of the rate capacity

Short circuit

300% of the rate capacity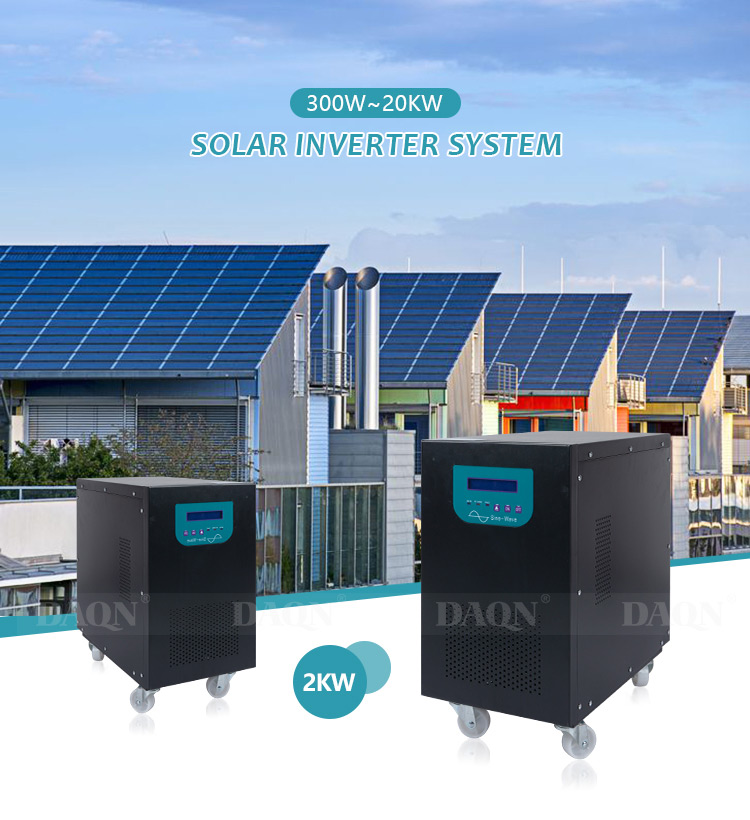 Pure sine wave home inverter/solar,wind system off grid inverter Feature:
1) super wide input voltage: 160V---280VAC
2) completely controlled by CPU. Battery temperature sensor (BTS) Automatic generator starting (AGS)
3) protect against output short-circuit/overload. When you throw off its load, it will turn on automatically.
4) optional for charge build-in, charge current is 10A----30A.
5) different DC voltage: 12V, 24V, 36V, 48V, 96V, 110V,192V, 240V for optional.
6) inverter operate with 120% of nominal load during 1 minute ;150% of nominal load during 10 second.
7) it can drive inductive loads, such as lightings, TV sets, fans, refrigerators and air-conditioner
8) it's humanized design, when the AC comes, it will start the unit automatically; And when it overload, it
will also close the unit automatically, when you cancel the load, then it will return to work automatically.
9) ATM inverter, RS232 software, SNMP card for optional.
10) 100% import MOS and IGBT, IGBT brand: Mitsubishi (import from Japan)
11) double protection ,city power &battery working mode button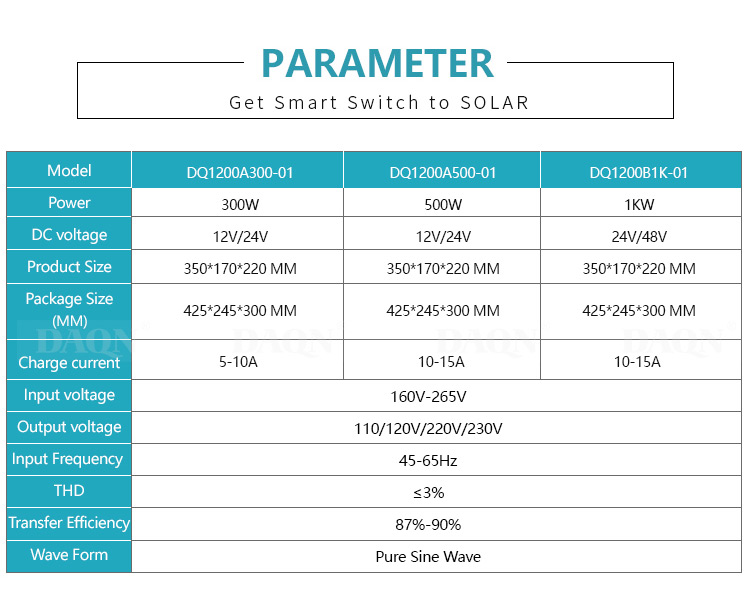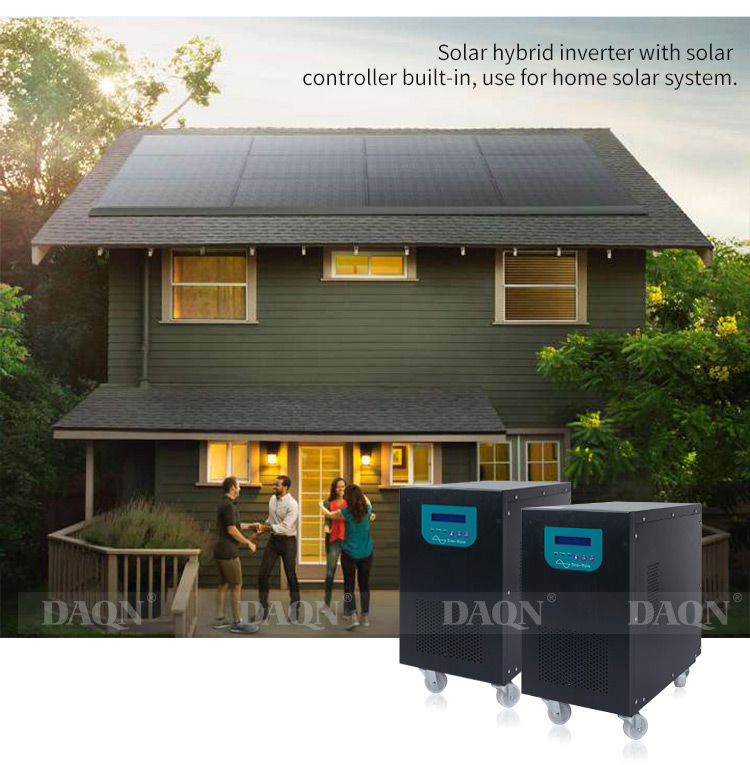 1) Excellent performance because of double – MCU intelligent design;
2) Pure sine wave output for compatibility with loads of different types;
3) Visualization of operation status of the equipment through a digital LCD;
4) A wide range of input voltage, accurate output and full automatic voltage stabilization;
5) Settable battery type and charge current for the charge management of batteries of different types;
6) Settable mains supply preferred mode, energy – saving mode and battery preferred mode for easy meeting if the needs of different users;
7) Overall protection functions (battery overvoltage protection, battery under-voltage protection , overload protection , short circuit protection and over temperature protection).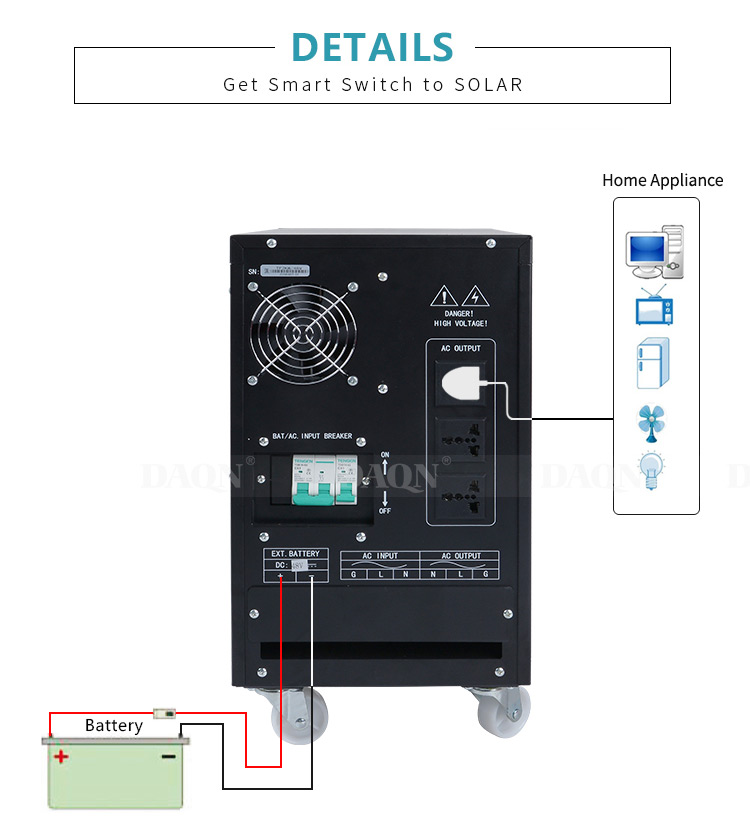 Home Used 500 watt pure sine wave inverter dc ac inverter
The product provides different charge voltage and charge currents to realize charge management for batteries of different types, Its mains supply preferred mode, energy – saving mode and battery preferred mode are all settable , thus making it easy to meet the different application needs of users. It has and LCD. It is widely applied to families , schools, streets , frontier defense , pasturing areas, industrial equipment satellite communication equipment, military vehicle – borne equipment, ambulances, police cars , ships , etc.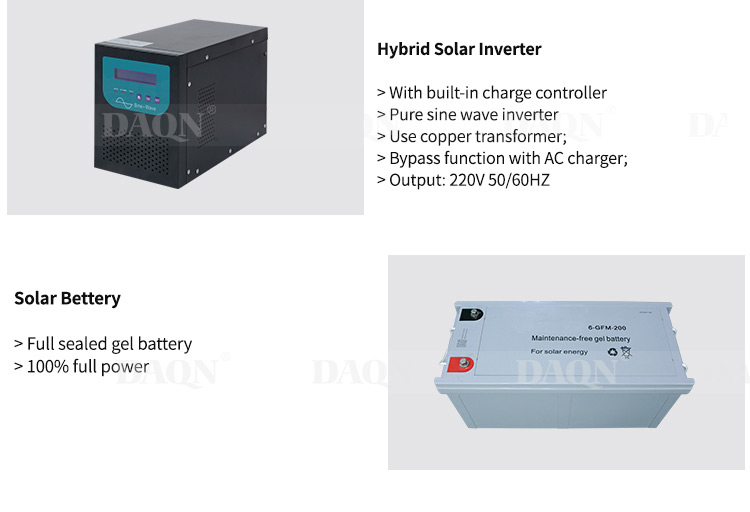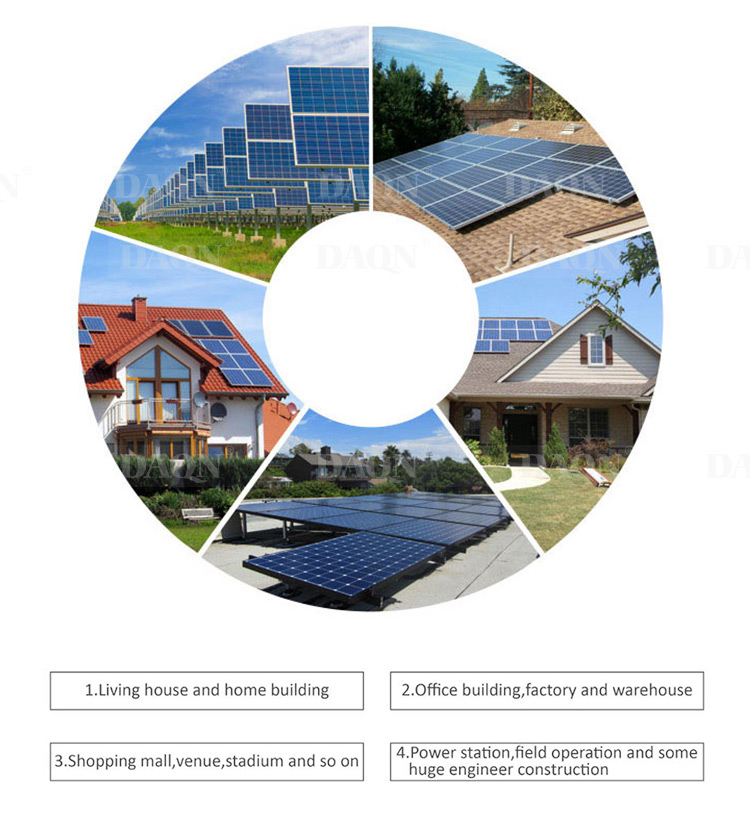 FAQ
1.Q: Are you trading company or manufacturer ?
A: We are factory, welcome to visit our factory at any time.
2. Q: Do you have a catalogue? Can you send me the catalogue to have a check of all your products?
A: Yes , We have product catalogue.Please contact us on line or send an Email to sending the catalogue.
3. Q: Can you provide samples ? Are the samples free ?
A: Yes,we can provide samples.Normally,we provide samples for test or quality checking.But you have to pay for the sample and shipping cost.

4. Q: What kind of payment do you accept ? Can I pay RMB ?
A: We accept T/T(Wire transfer),Western Union and Paypal. Please be sure that we can receive the same amount of the Invoice. And you can pay money In RMB. No problem."
5. Q : What about your delivery time?
A: We have a lot of products in stock.We can send the stock products in 3 work days. If without stock,or stock is not enough, we will check the delivery time with you."
6. Q : How to ship my order ? Is it safe?
A: For small package, we will send it by Express, such as DHL,FedEx,,UPS,TNT,EMS.
7. Do you have any certifications for your products?
A: We have ISO9001:2000, CE, RoHS, certifications for all of our products.