Zhongshan ALLTOP Lighting Co., Ltd.
E-Mail:ftc@alltoplighting.com
TEL:+86 0760-87567563
Fax:+86 0760-87567569
Address:Fuqing Road 2,Yongxing Industrial Park,Henglan,Zhongshan,Guangdong,P.R.C
All In One Solar Power Controller Inverter
All In One Solar Power Controller Inverter
Model NO. DQ1101A1K-01
Accept Min order:No
Product Description
All in one 1KW 2KW 3KW 5KW 6KW Solar power controller and inverter hybrid For Home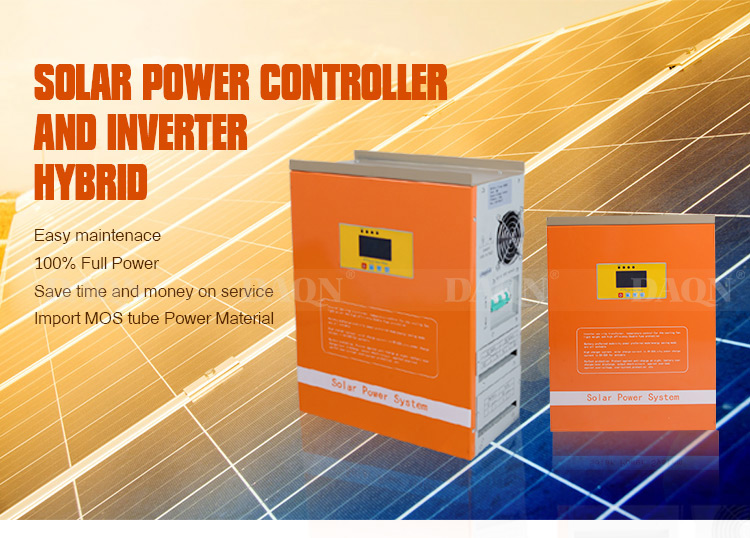 Low frequency toroidal transformer lower loss;
Built-in PWM or MPPT controller optional;
full-automatic and perfect protection function;
Added fault code query function, easy to monitor the operation in real time;
Supports diesel or gasoline generator, adapt any tough electricity situation;
Combine industrial and home usage, wall-mounted design, convenient installation.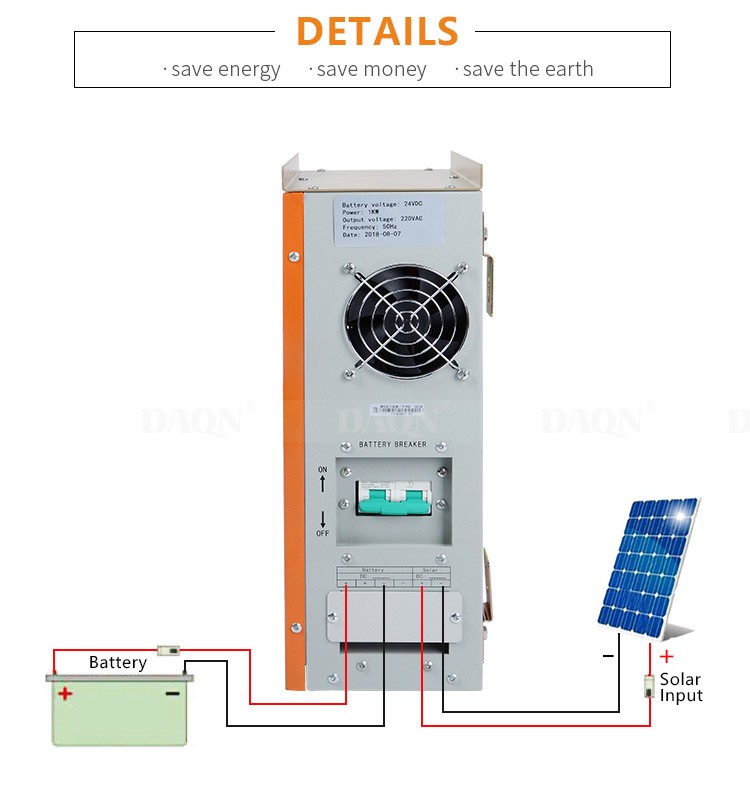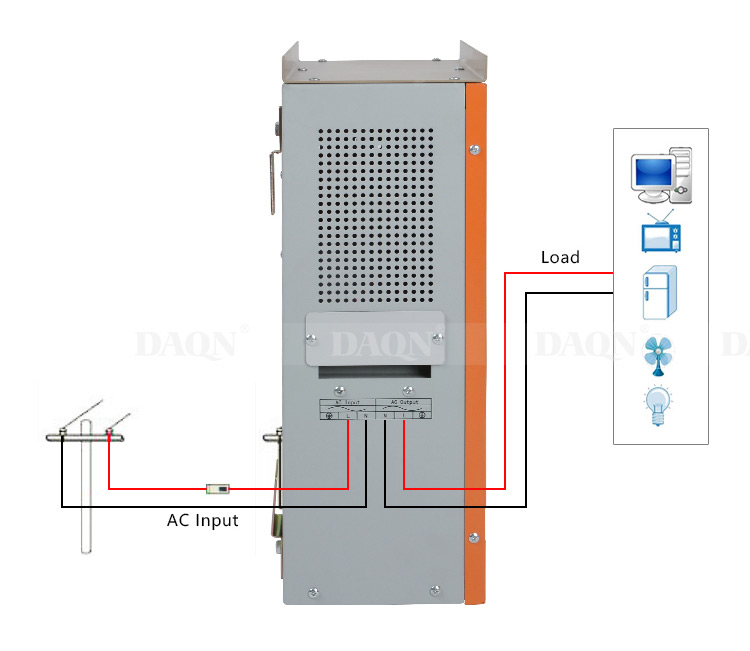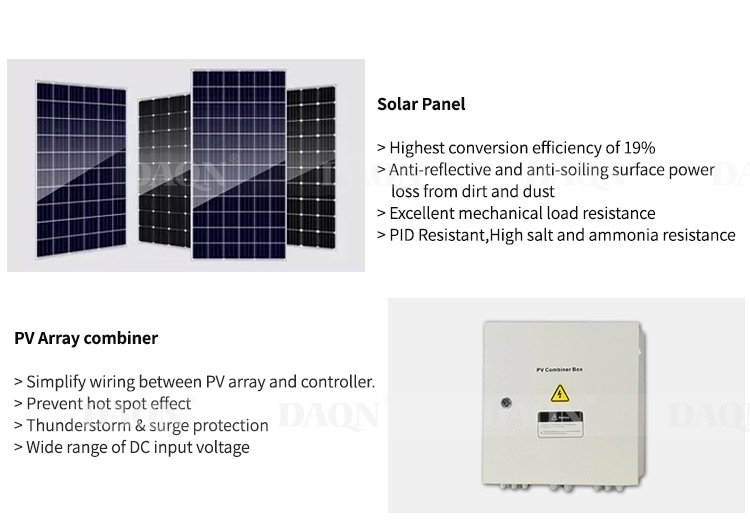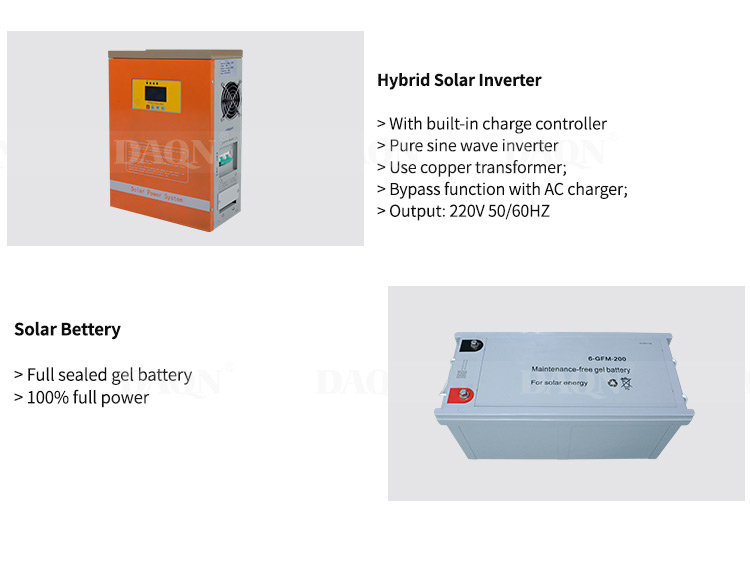 Item No.
DQ1101A1K-01
DQ1101A2K-01
DQ1101A3K-01
DQ1101B5K-01
DQ1101B6K-01
Rated power(W)
1000W
2000W
3000W
5000W
6000W
Rated DC voltage(V)
24V
48V
Input voltage(V)
145-280V, 90-127V
Line input
Charge current(A)
10-30A
Inverter output
Output voltage(V)
110V or 220VAC±5% &5V,12V DC
Output frequency
50Hz/60Hz±1%
Wave form
Pure Sine Wave, THD<4%(Full Load)
Solar input
Maximum voltage(V)
42V or 88V or 176V
Rated power(Wp)
1000
2000
3000
5000
6000
Solar Controller
Charge current(A)
60A
MPPT range(V)
24v(20-50V)48v(40-100V)
Charging efficiency
90%-95%, Peak on 97%
Other
Over charge
24V(28.6),48V(57.2)
protective voltage of battery(V)
Over charge recover-voltage of battery(V)
24V(28V),48V(56V)
Floating charge voltage(V)
24V(27.4V),48V(54.8V)
Voltage drop between solar
≤0.5V
module and battery(V)
Voltage drop between loads
≤0.25V
and battery(V)
Start speed of cooling fan
Have
Environment Humidity
0-90% Maximum,non-condensable
Protective Functions
Protection against anti-charge at night;Battery over charge/over discharge protection; Joint-reversed of solar modules
Control method
MPPT
Size &package size:D*W*H(mm)
410*300*145
470*350*180
490*380*220
560*450*290
Feature
1.Combine with solar power controller and inverter hybrid function.
2.Completely controlled by CPU.
3.Inverter use high efficiency transformer, pure sine wave output.
4..LCD displays, clearly to know the status.
5.have bypass function and AC charger (UPS function)
6.Perfect protection. Protect against anti-charge at night, battery over charger/over discharge, output short-circuit,
against overload, against over-voltage, over-current protection ,etc.
7.Easy operation, only need connect the panels and batteries directly to the Hybrid solar inverter.
8.Use USA brand MOSFET,quality is our culture.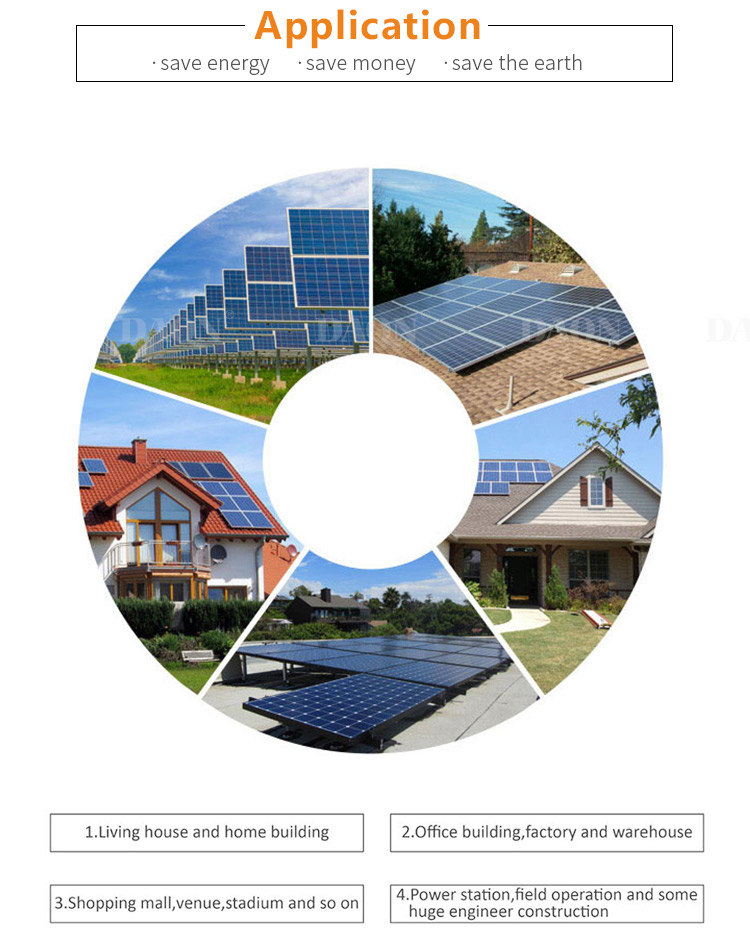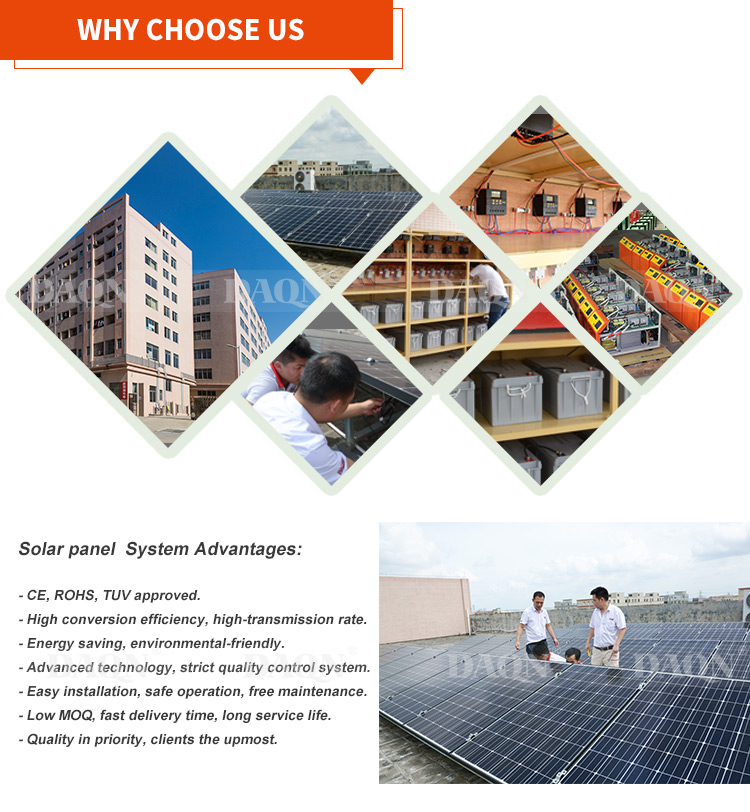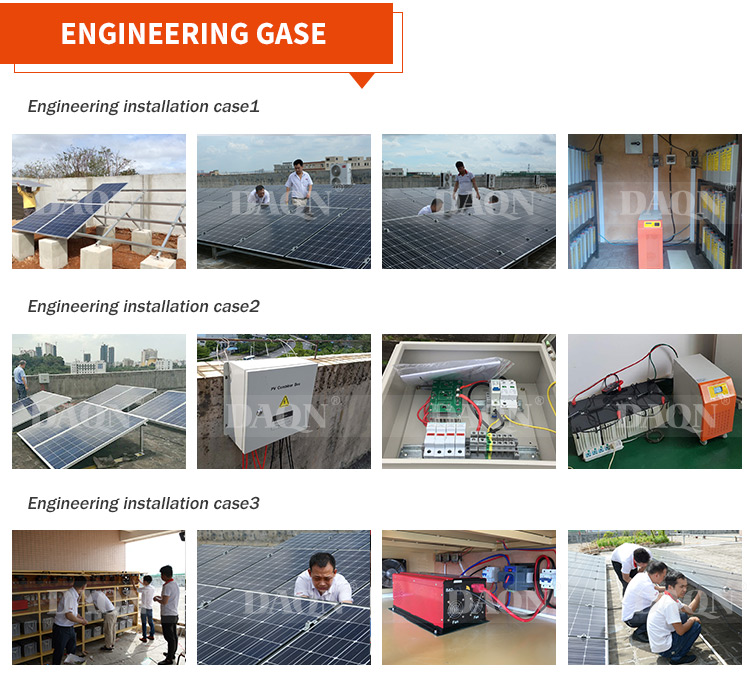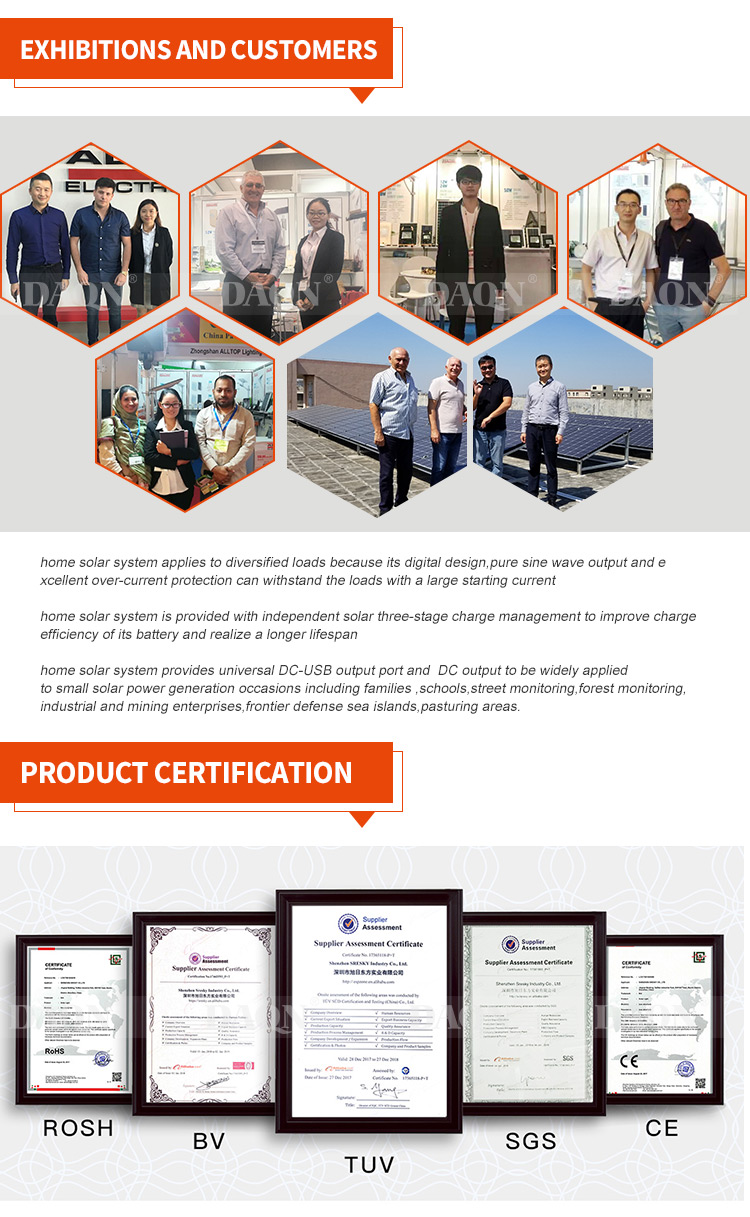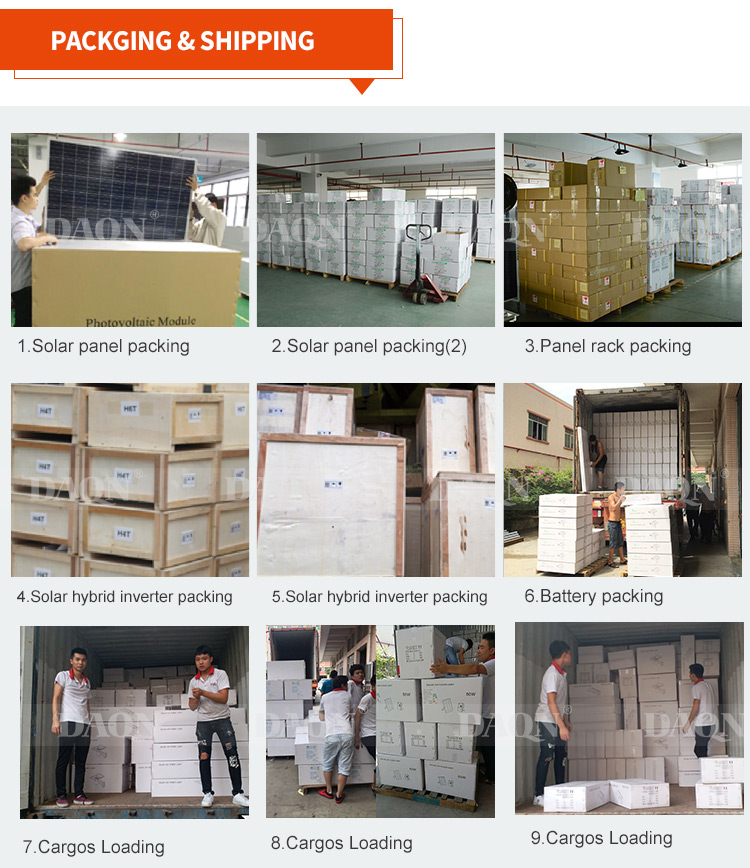 1.Q: Are you trading company or manufacturer ?
A: We are factory, welcome to visit our factory at any time.
2. Q: Do you have a catalogue? Can you send me the catalogue to have a check of all your products?
A: Yes , We have product catalogue.Please contact us on line or send an Email to sending the catalogue.
3. Q: Can you provide samples ? Are the samples free ?
A: Yes,we can provide samples.Normally,we provide samples for test or quality checking.But you have to pay for the sample and shipping cost.

4. Q: What kind of payment do you accept ? Can I pay RMB ?
A: We accept T/T(Wire transfer),Western Union and Paypal. Please be sure that we can receive the same amount of the Invoice. And you can pay money In RMB. No problem."
5. Q : What about your delivery time?
A: We have a lot of products in stock.We can send the stock products in 3 work days. If without stock,or stock is not enough, we will check the delivery time with you."
6. Q : How to ship my order ? Is it safe?
A: For small package, we will send it by Express, such as DHL,FedEx,,UPS,TNT,EMS.
7. Do you have any certifications for your products?
A: We have ISO9001:2000, CE, RoHS, certifications for all of our products.