1500W Off Grid Solar Power System Home Use
1500W Off Grid Solar Power System Home Use
Solar power generation system all in one of solar controller and inverter .High efficiency ,Reliable, Portable.The unstable DC power generated by the solar panel is converted into 220V, 50Hz/60Hz stabilized AC power


1500W Off Grid Solar Power System Home Use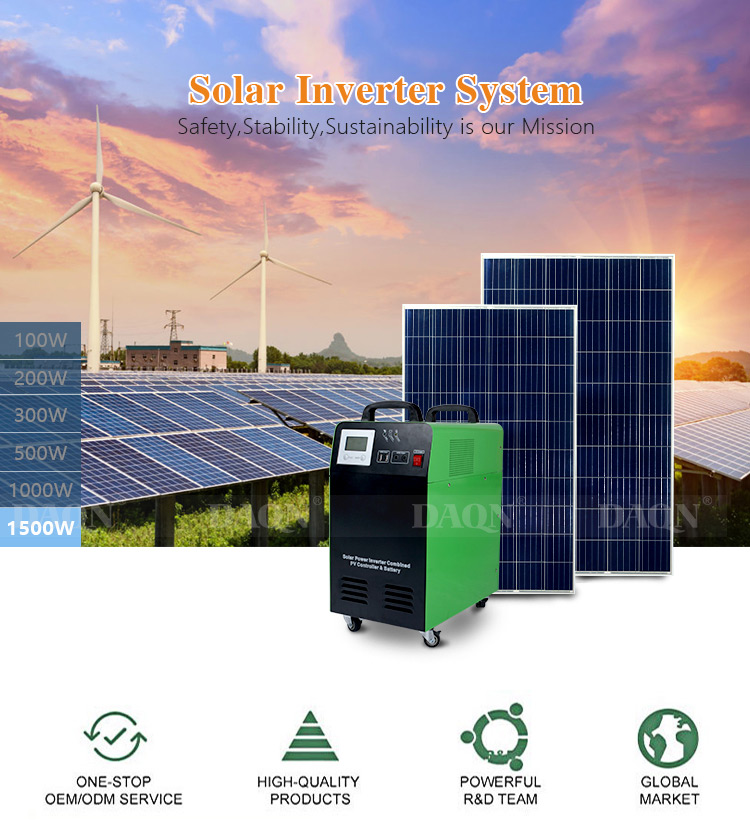 Zhongshan Daqin Electric Co., Ltd.
is a high-tech enterprise set up in January 2010 and focus on research, development, production and sales of inverter, controller, power generation system and so on. The headquarters and production base are located in the beautiful historical and cultural city of Yangzhou, close to Runyang Yangtze River Bridge, with convenient transportation and developed logistics.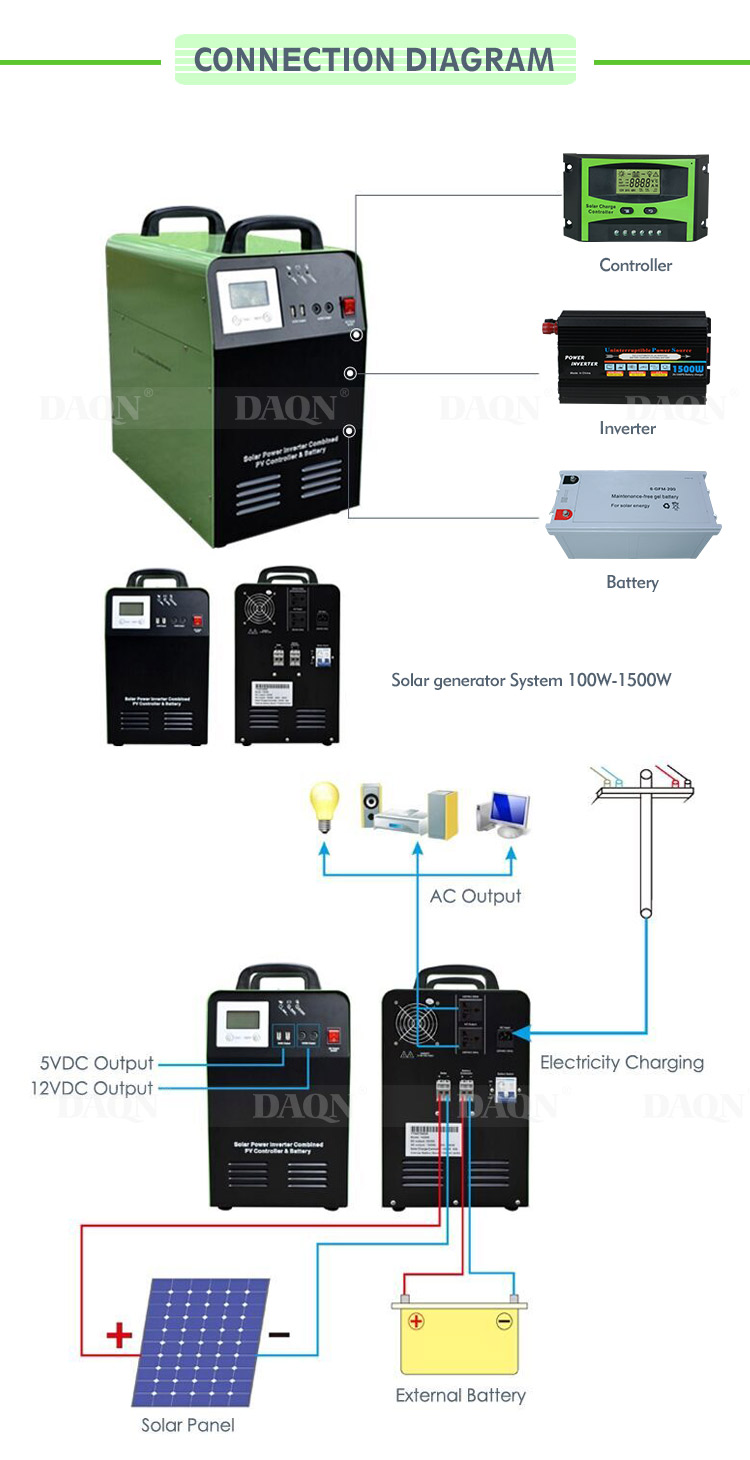 Home solar system provides universal DC-USB output port and DC output to be widely applied to small solar power generation occasions families, schools, street monitoring, forest monitoring, industrial and mining enterprises, frontier defense sea islands, pasturing areas.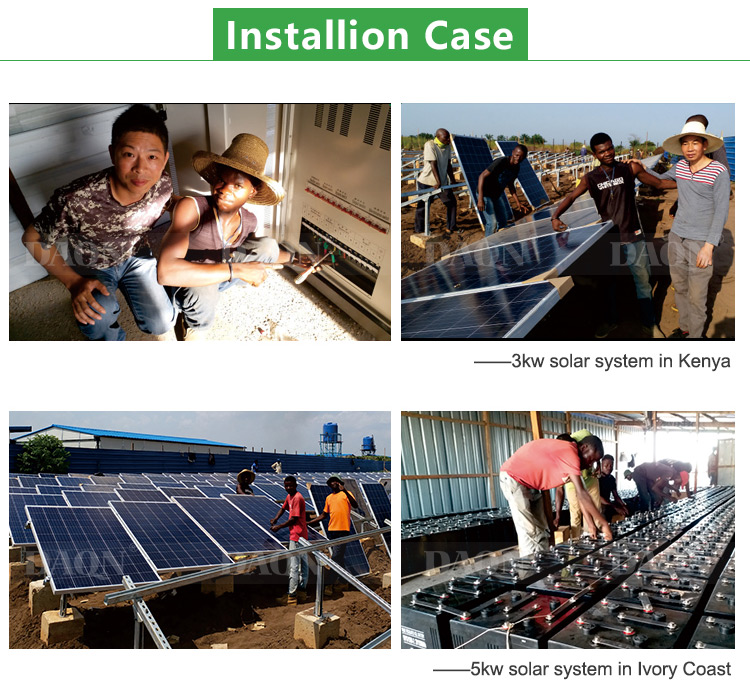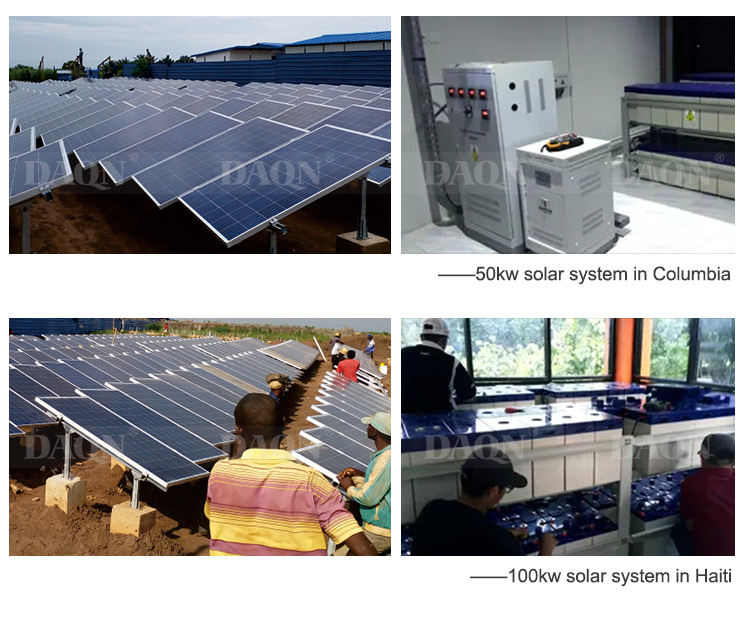 Home lighting, fans working, camping lighting, outdoor party lighting, ect.
PRODUCT ATTRIBUTE
Model

DQ1400A1500-01

Rated power

1500w

Rated DC voltage(v)

12V

Line input voltage

165v-275

Line charge current

62.5A

Inverter output

DC/AC Output voltage

220VAC±5% / 5V 12V

Output frequency

50HZ/60HZ±1%

Wave form

Pure sine wave, THD <4%(Full load)

Solar input

Maximum voltage(V)

21

Rated power(KWP)

1500

Charge current(A)

20

MPPT range

24v-36v

Charge efficiency

90%-95%, peak on 97%

Battery

Capacity(AH)

55AH*4PC

Over charge protecttive voltage(v)

14.3

Over charge recover voltage(v)

13.7

Over discharge alarm voltage(v)

20

Over charge recover voltage of battery(v)

12.5

Others

Voltage drop between solar module and battery

≤0.3V

Voltage drop between loads and battery(v)

≤0.15V

Cooling fan

Have

Environment humidity

0-90% Maximum, non-condensable

Protetive functions

Protection against anti-charge at night, battery over charge/over discharge protection; Joint-reversed of solar modules

Control method

PWM

Proudct size:D*W*H(mm)

513*310*493

Packing size:D*W*H(mm)

610*40*550

N.W&G.W(kg)

84/86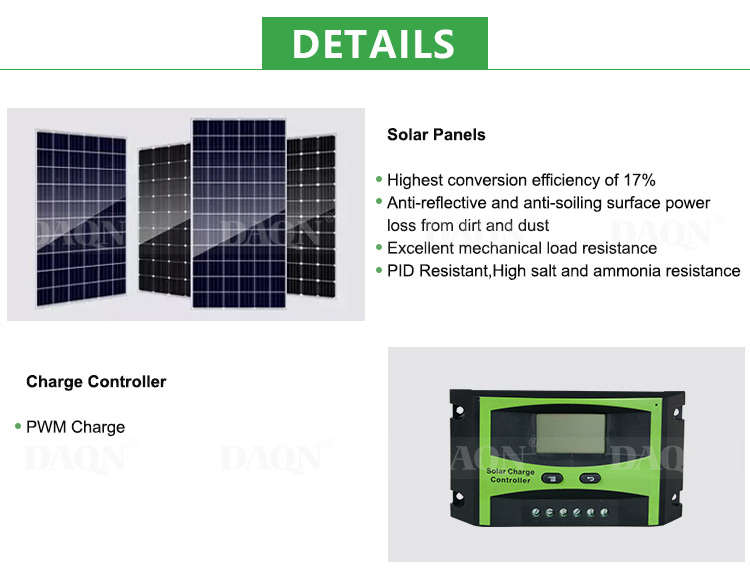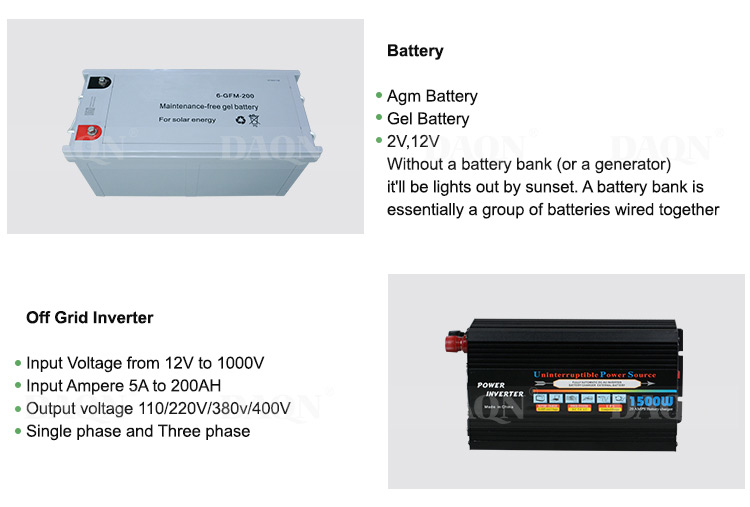 Warning



1.Please avoid direct eyes contact to prevent visual damage.
2.The charging and dismantling process must be carried out in a safe place.
3.Please keep this product in a safe and solid location.
4.Do not short-circuit, disassemble; do not put in the water or near the fire.
5.In the absence of professional and technical personnel, do not attempt to repair or replace the battery, the supplier shall not be responsible for any damage of the consequence of replacing or repairing the battery that not conducting by supplier.