DC To AC Invseter Solar power system
DC To AC Invseter Solar power system
ALLTOP

ZHONGSHAN

15 days

5000 Pieces
Pure sine wave output.
Low frequency toroidal transformer lower loss.
LCD/LED&LCD real-time display working status.
AC charging function, maximum charge current up to 15A, AVR AC output.
Auto select working modes: AC first, battery first and energy-saving mode.


Home Inverter System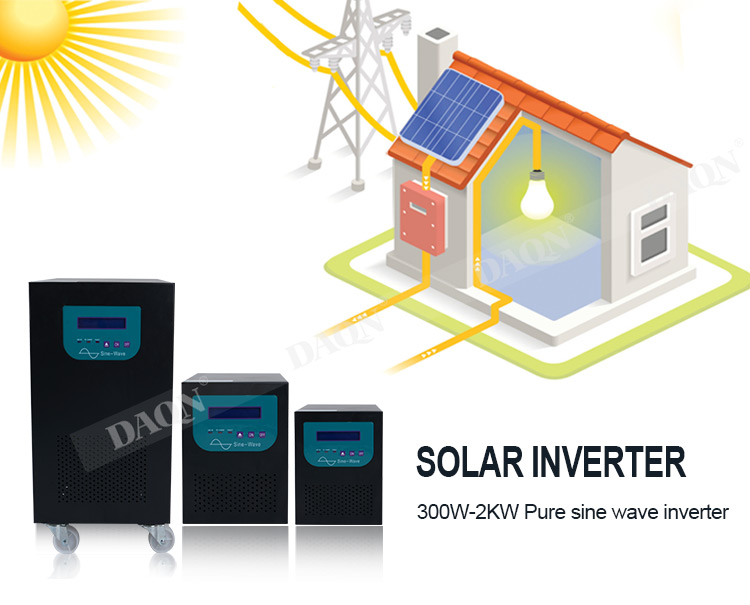 25 years Warranty
Highest conversion efficiency of 19%
Anti-reflective and anti-soiling surface power
loss from dirt and dust
Excellent mechanical load resistance
PID Resistant,High salt and ammonia resistance
Protection: Low voltage, over voltage, short circuit, over load and over temperature etc.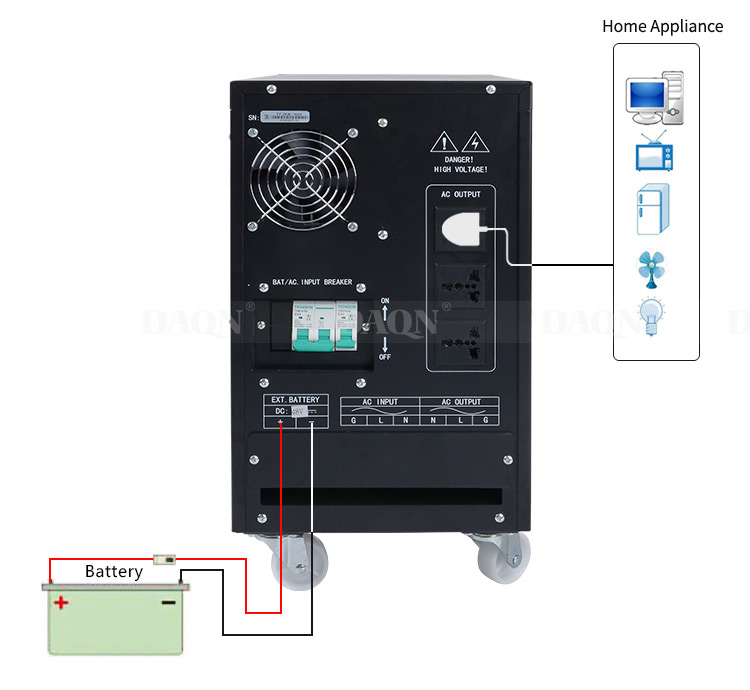 .Super wide input voltage: 160V---280VAC
.Completely controlled by CPU. Battery temperature sensor (BTS) Automatic generator starting (AGS)
.Protect against output short-circuit/overload. When you throw off its load, it will turn on automatically.
.Optional for charge build-in, charge current is 10A----30A.
.Different DC voltage: 12V, 24V, 36V, 48V, 96V, 110V,192V, 240V for optional.
.Inverter operate with 120% of nominal load during 1 minute ;150% of nominal load during 10 second.
.It can drive inductive loads, such as lightings, TV sets, fans, refrigerators and air-conditioner
.It's humanized design, when the AC comes, it will start the unit automatically; And when it overload, it
.Will also close the unit automatically, when you cancel the load, then it will return to work automatically.
.ATM inverter, RS232 software, SNMP card for optional.
.Double protection ,city power &battery working mode button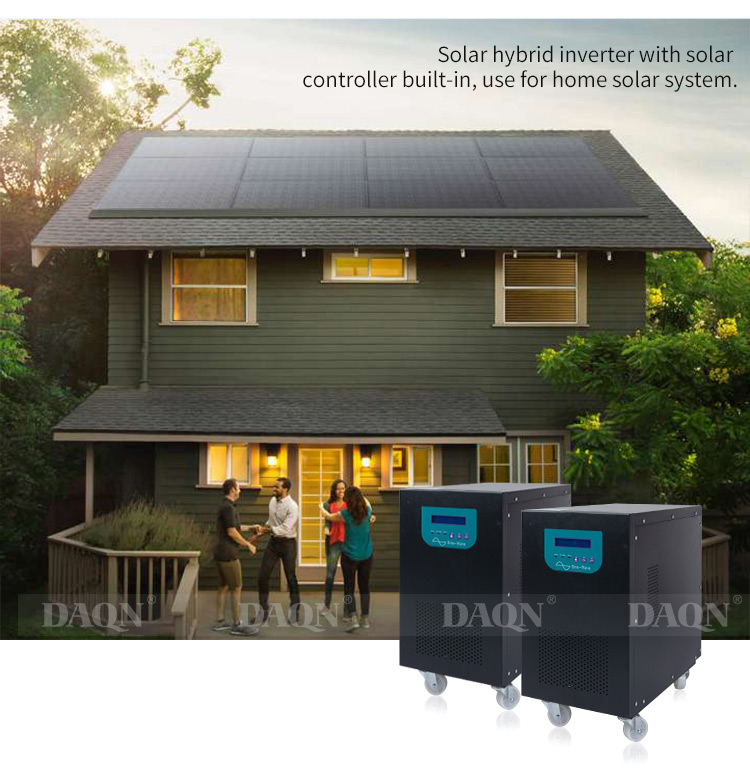 | | |
| --- | --- |
| Model | DQ1200A500-01 |
| Capacity(w) | 500w |
| DC voltage(v) | 12v/24v |
| Input voltage(v) | 160-265v AC |
| Input frequency | 45-65Hz |
| Output voltage(v) | 110v/120v/220v/230v for optional |
| Output wave form | Pure sine wave |
| THD | ≤3% |
| Low-voltage protection | 19/39 |
| Over voltage protection | 30/60 |
| Recharge current | 10-15A |
| Transfer efficiency | 87%-90% |
| Protections | Prptection against short-circuit,over load,high-voltage,reverse polarity protection and low-voltage protection |
| Over load | 120% of the rate capacity |
| Short circuit | 300% of the rate capacity |
| Product size(mm) | 350*170*220 |
| Product size(mm) | 425*245*300 |
| Product weight(kg) | 9 |
| Package weight(kg) | 10 |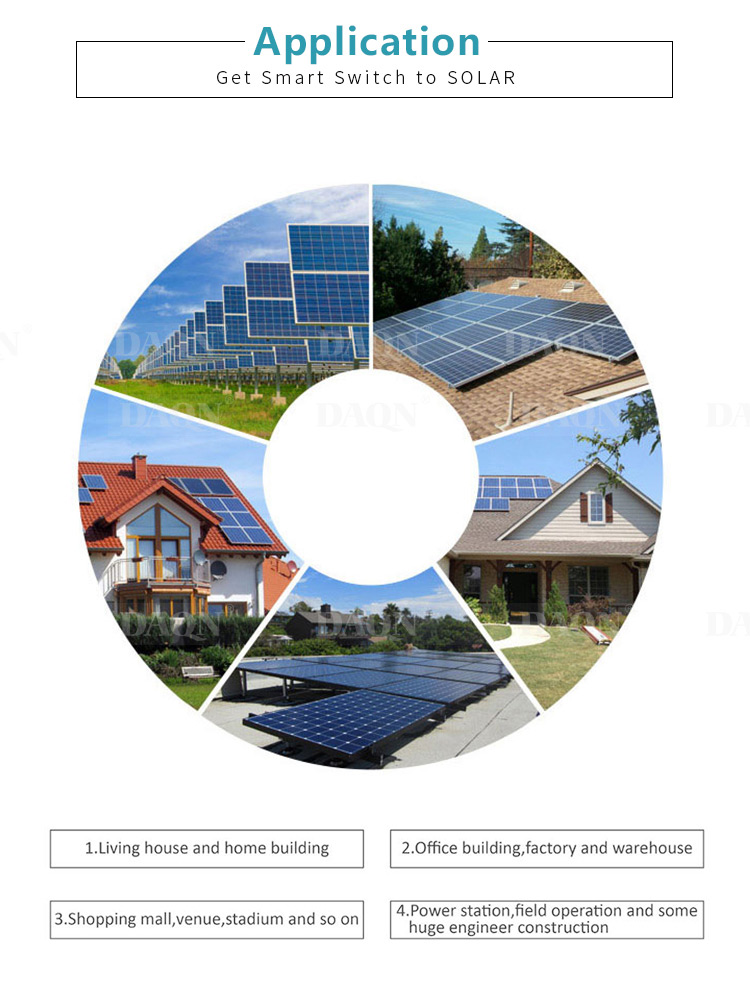 Warning
1.Please avoid direct eyes contact to prevent visual damage.
2.The charging and dismantling process must be carried out in a safe place.
3.Please keep this product in a safe and solid location.
4.Do not short-circuit, disassemble; do not put in the water or near the fire.
5.In the absence of professional and technical personnel, do not attempt to repair or replace the battery, the supplier shall not be responsible for any damage of the consequence of replacing or repairing the battery that not conducting by supplier.
Note
1. Charge under direct sunlight for 6 to 8 hours.
2. Turn on the switch, before install the lamp.
3. Please choose a position without any shelter for enough sunshine and fully exposure.
4. After turn on the light, first it will flash then light, which is normal.
Packaging advantage
Using package color inner boxes.
Attached installation manual.
Match installation screw and switch needle.
We use K=K strong white carton outer package.
Printing the product pictures on the boxes.