off grid solar power system with battery charger
off grid solar power system with battery charger
ALLTOP

ZHONGSHAN

15 days

5000 Pieces
Pure sine wave output, full power. Multifunction design,can set a variety of working mode. External battery connection, convenient to expand use time and back-up power time; user can connect as many batteries as needed.
With super load carrying ability and high load capacity, this series of inverters can not only drive resistance load; but also various kinds of inductive loads, such as motor, air conditioner, electric drills, fluorescent lamp, gas lamp, etc. It can drive almost any kinds of load.


Wholesale off grid solar power system 300 watt with battery charger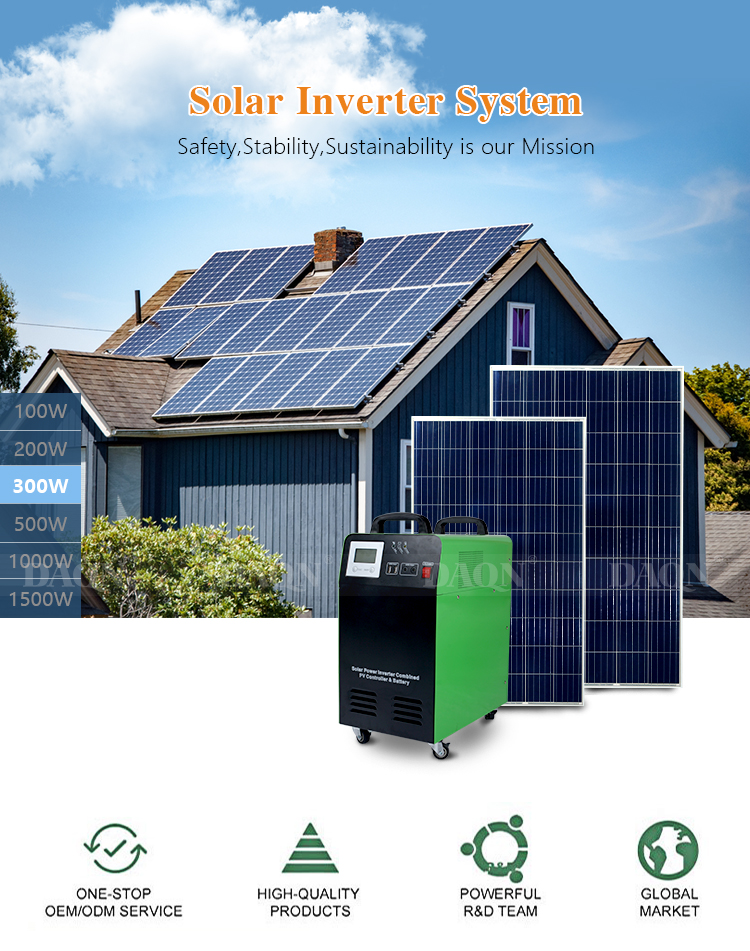 Off Grid AC Inverter Home Lighting Power solar power system home provides different charge voltage and charge currents to realize charge management for batteries of different types, Its mains supply preferred mode, energy – saving mode and battery preferred mode are all settable , thus making it easy to meet the different application needs of users. It has and LCD. It is widely applied to families , schools, streets , frontier defense , pasturing areas, industrial equipment satellite communication equipment, military vehicle – borne equipment, ambulances, police cars , ships , etc.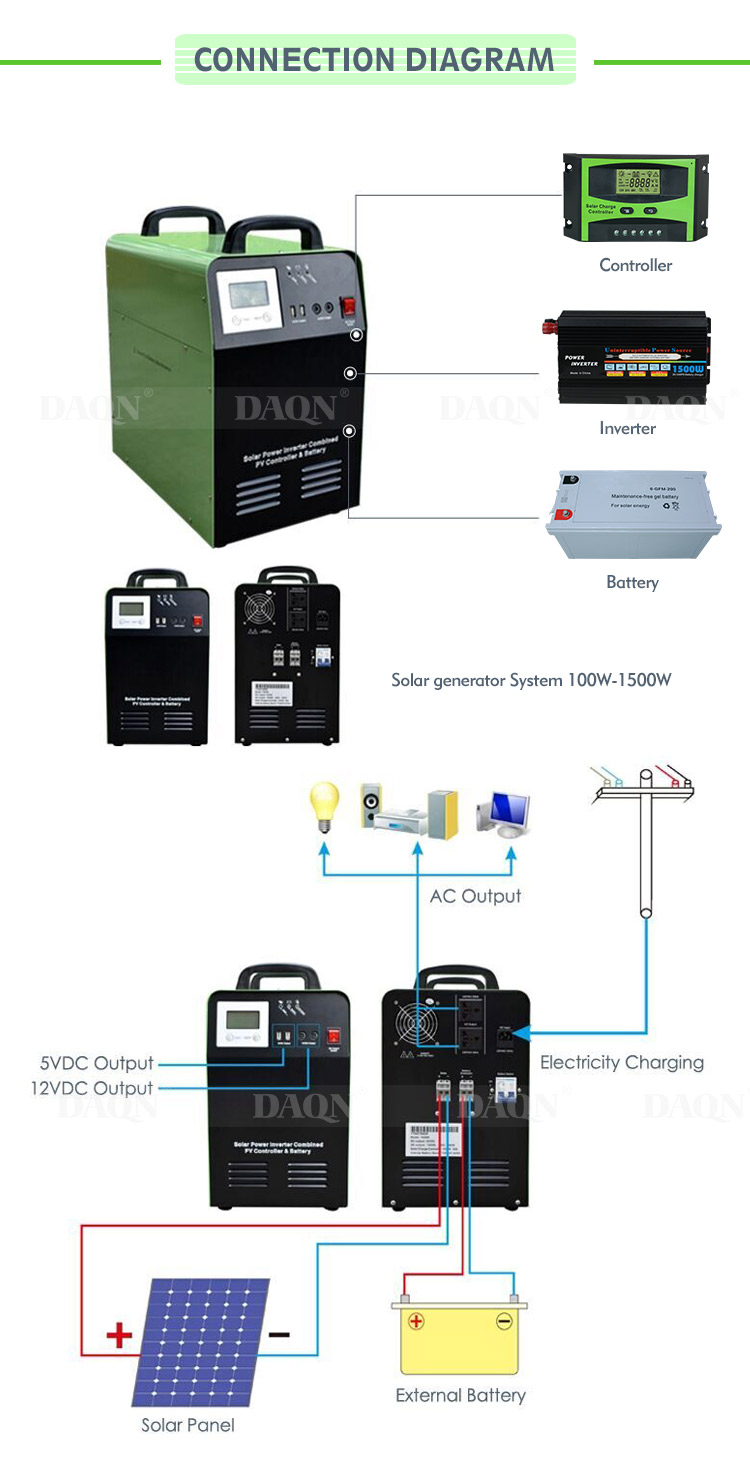 Home solar system provides universal DC-USB output port and DC output to be widely applied to small solar power generation occasions families, schools, street monitoring, forest monitoring, industrial and mining enterprises, frontier defense sea islands, pasturing areas.
Perfect protection: low voltage protection, over voltage protection, overheat protection, short-circuit protection, overloads protection; alarm alert.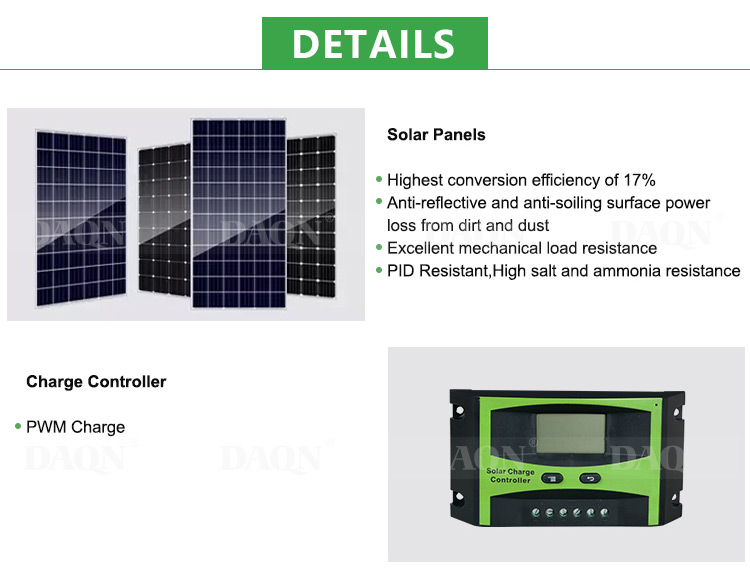 Solar Panels
Highest conversion efficiency of 17%
Anti-reflective and anti-soiling surface power
loss from dirt and dust
Excellent mechanical load resistance
PID Resistant,High salt and ammonia resistance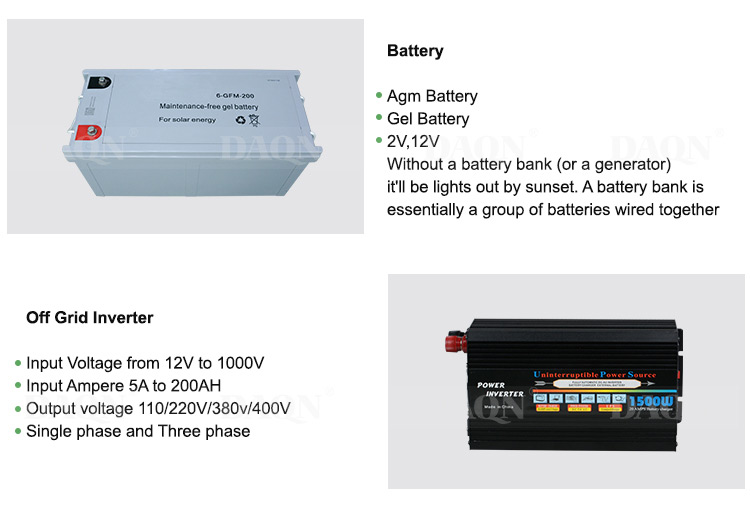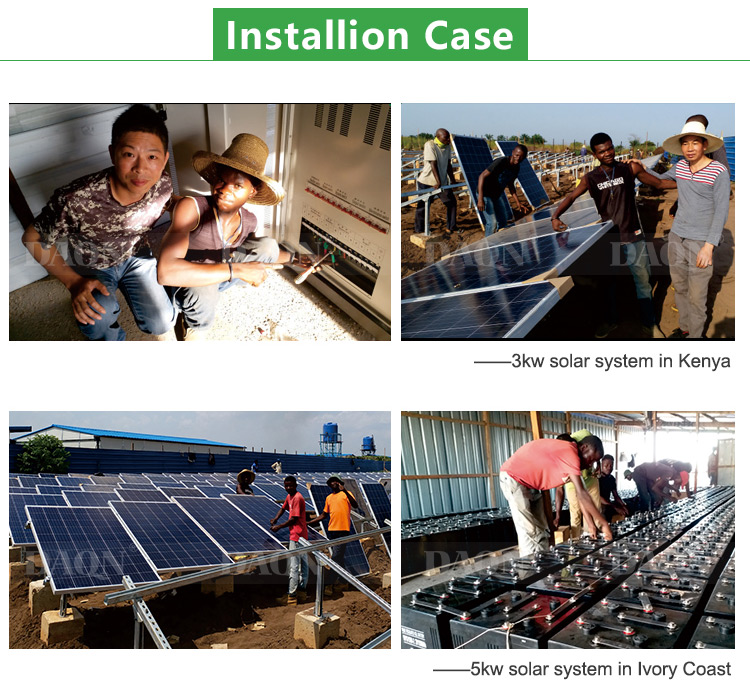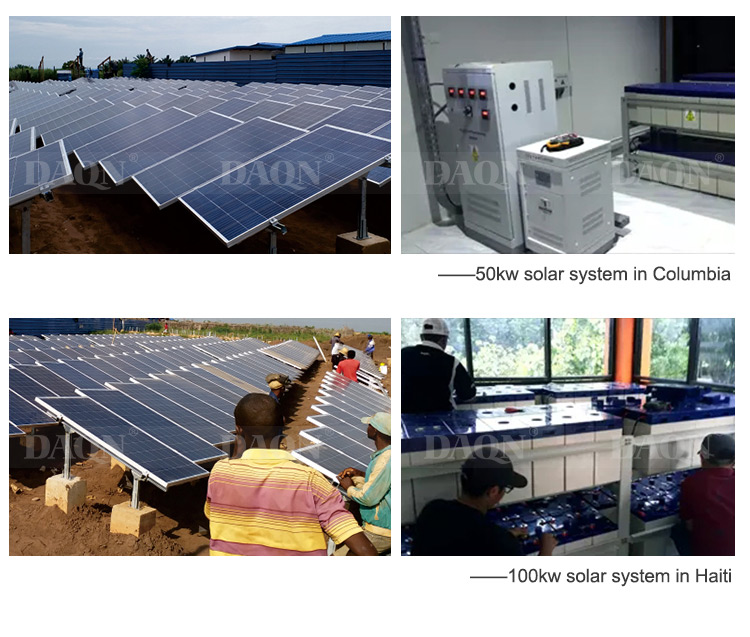 1. Living house and home building
2. Office building, factory and warehouse
3. Home lighting: rural area, islands where lack of electricity, backup power
4. Power station, field operation and some huge engineer construction.
PRODUCT ATTRIBUTE
Model

DQ1400B200-01

Rated power

200w

Rated DC voltage(v)




12v

Line input voltage(v)

165v-275

Line charge current

16.6A

Inverter output

DC/AC Output voltage

220VAC±5% / 5V 12V

Output frequency

50HZ/60HZ±1%

Wave form

Pure sine wave, THD <4%(Full load)

Solar input

Maximum voltage(V)

21

Rated power(KWP)

200

Charge current(A)

20

MPPT range

12v-17v

Charge efficiency

90%-95%, peak on 97%

Battery

Capacity(AH)

55AH*1PC

Over charge protecttive voltage(v)

14.3

Over charge recover voltage(v)

13.7

Over discharge alarm voltage(v)

20

Over charge recover voltage of battery(v)

12.5

Others

Voltage drop between solar module and battery

≤0.3V

Voltage drop between loads and battery(v)

≤0.15V

Cooling fan

Have

Environment humidity

0-90% Maximum, non-condensable

Protetive functions

Protection against anti-charge at night, battery over charge/over discharge protection; Joint-reversed of solar modules

Control method

PWM

Proudct size:D*W*H(mm)

423*260*453

Packing size:D*W*H(mm)

520*370*520

N.W&G.W(kg)

46/48
Warning
1.Please avoid direct eyes contact to prevent visual damage.
2.The charging and dismantling process must be carried out in a safe place.
3.Please keep this product in a safe and solid location.
4.Do not short-circuit, disassemble; do not put in the water or near the fire.
5.In the absence of professional and technical personnel, do not attempt to repair or replace the battery, the supplier shall not be responsible for any damage of the consequence of replacing or repairing the battery that not conducting by supplier.