inverter solar power system
inverter solar power system
daqn

guangdong

7-15 day

5000 pieces
1.Solar controller inverter battery all in one design, complete control by CPU;
2.DC/AC output, system efficiency up to 90%,stable performance;
3. Built-in temperature sensor, improve charge efficiency of built-in battery;
4. Full automatic control function: over charging, over discharging, electronic short circuit , overload and special reverse protection and so on.
5.Easy operation, only need connect the solar panels with controller.
Inverter Home Lighting Power solar power system home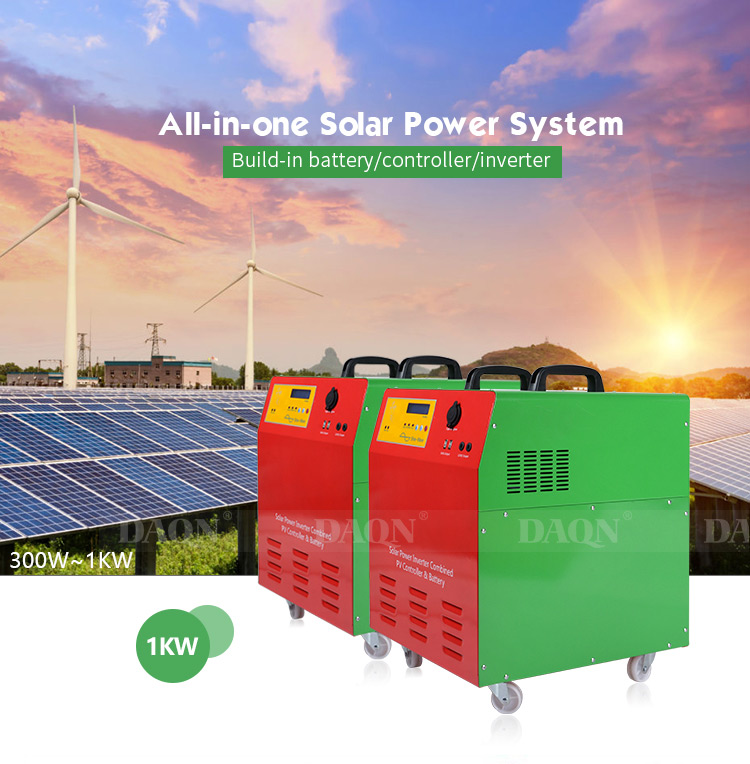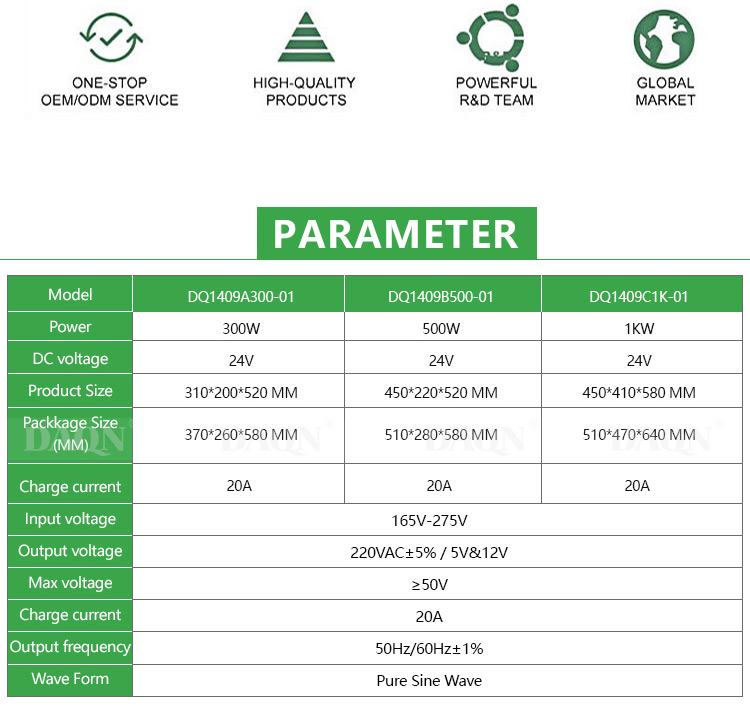 1) Excellent performance because of double – MCU intelligent design;
2) Pure sine wave output for compatibility with loads of different types;
3) Visualization of operation status of the equipment through a digital LCD;
4) A wide range of input voltage, accurate output and full automatic voltage stabilization;
5) Settable battery type and charge current for the charge management of batteries of different types;
6) Settable mains supply preferred mode, energy – saving mode and battery preferred mode for easy meeting if the needs of different users;
7) Overall protection functions (battery overvoltage protection, battery under-voltage protection , overload protection , short circuit protection and over temperature protection).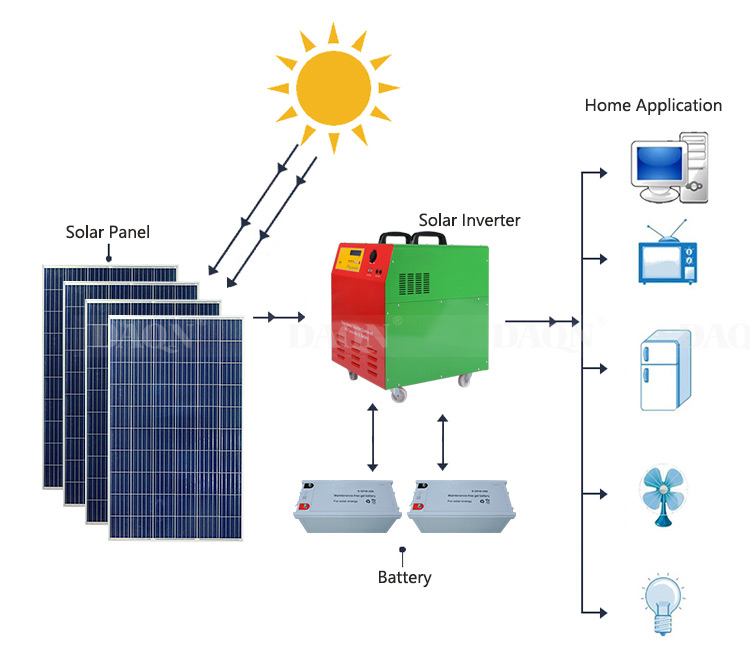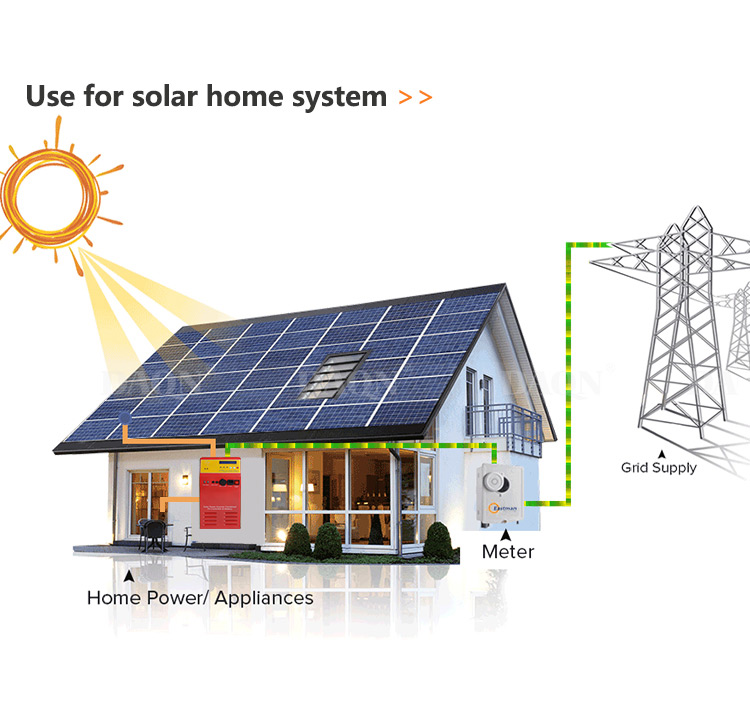 A distributed generation system that converts solar energy directly into electrical energy. It is a new type of comprehensive utilization of power generation and energy with broad development prospects. It advocates the near power generation, the nearest grid connection, the near conversion, and the principle of near use, which can not only effectively increase the power generation of photovoltaic power plants of the same scale, but also It effectively solves the problem of power loss in boosting and long-distance transportation.