Off Grid Solar Panel Kits System 1000w
Off Grid Solar Panel Kits System 1000w
- High conversion efficiency, high-transmission rate.
- Energy saving, environmental-friendly.
- Advanced technology, strict quality control system.
- Easy installation, safe operation, free maintenance.
Off Grid Solar Panel Kits System 1000w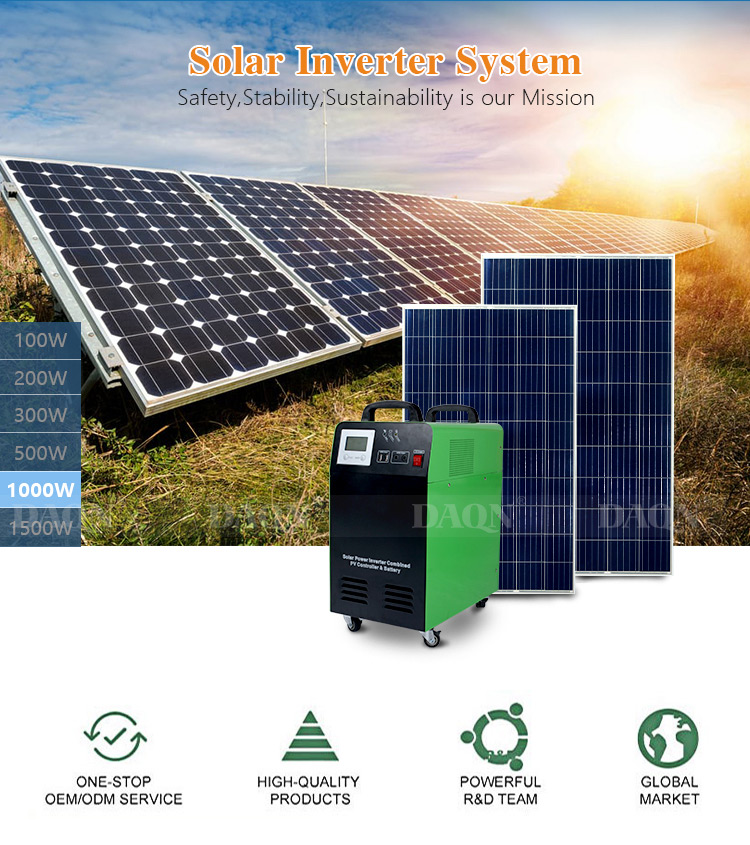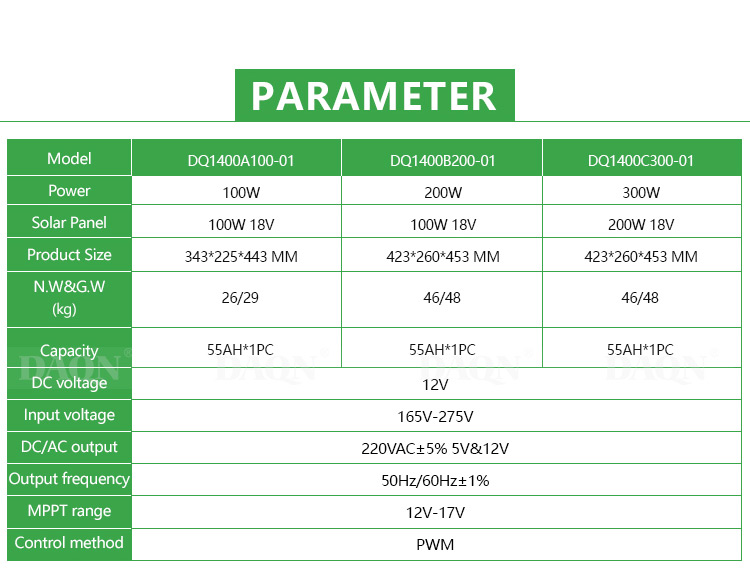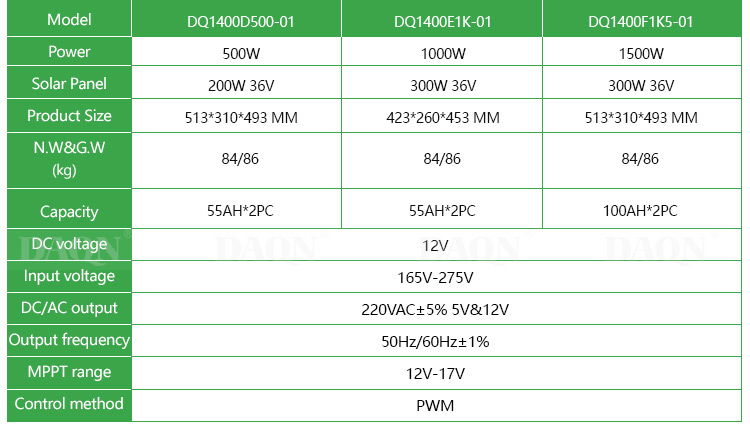 Mono Solar Panels
1.Highest conversion efficiency of 17%
2. Anti-reflective and anti-soiling surface power
3.loss from dirt and dust
4. Excellent mechanical load resistance
5. PID Resistant,High salt and ammonia resistance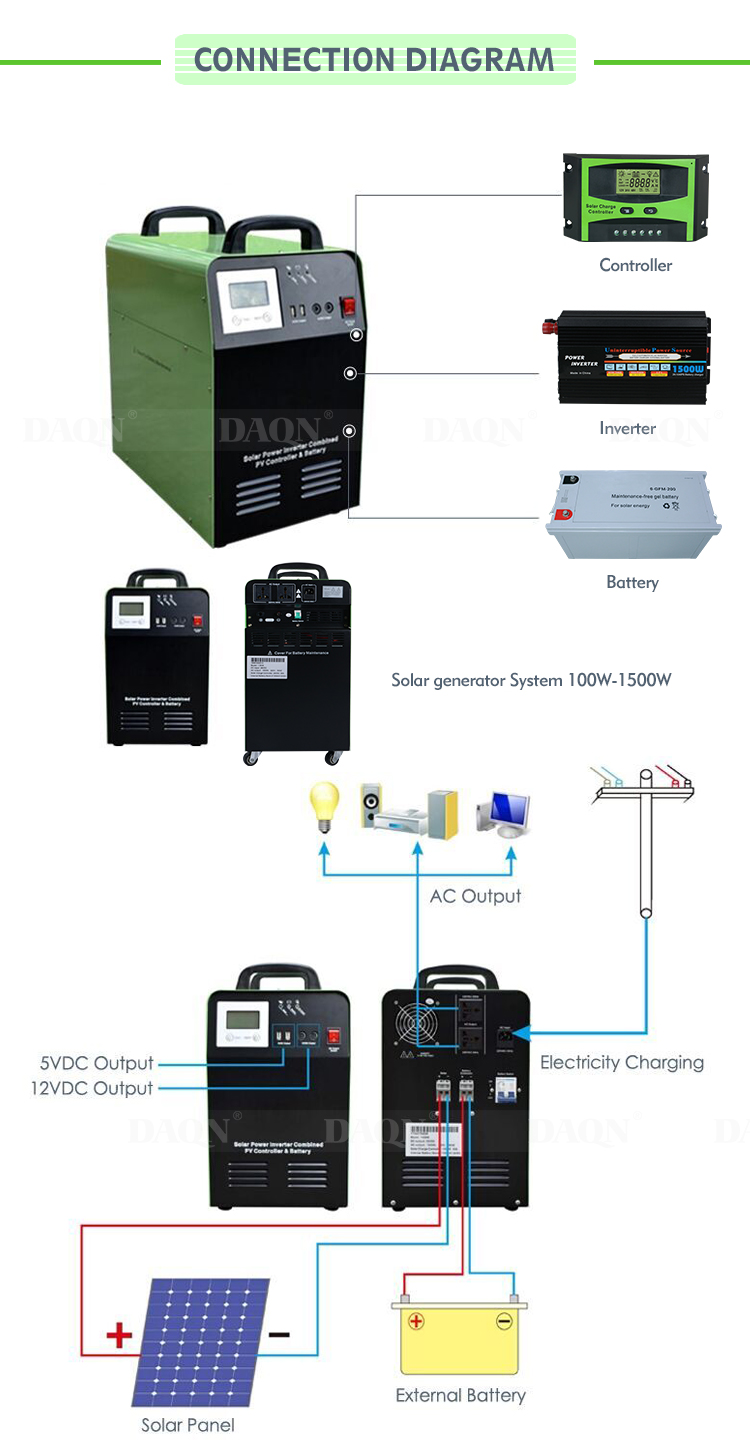 1.High efficiency
2.Low self-consumption
3.Mainly use for solar system/ car systems
4.LCD digital display, battery capacity, the DC voltage, waveform, AC voltage
1.LCD display PV charge, battery and DCloading condition
2.Protection against over charge, overdischarge, over load and anti-thunder;
3.PWM charging mode, DC mode save cost;
Capacity:12V/200AH Deep cycle maintenance-free gel battery, Service life:6-8 years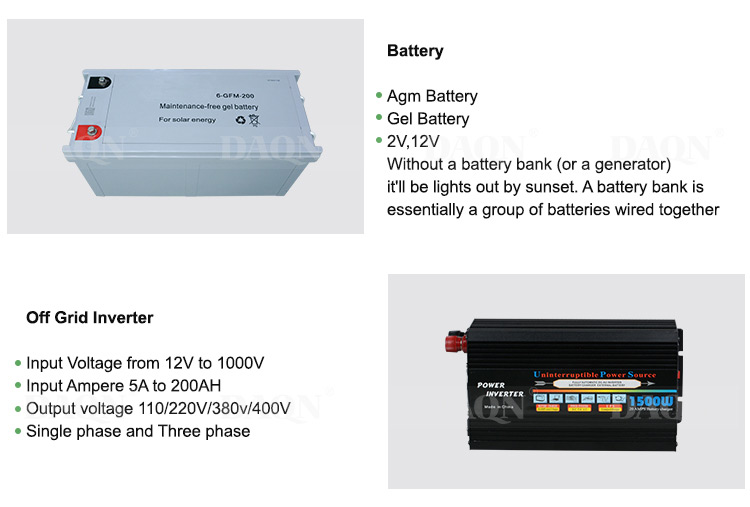 1. Emergency lighting: earthquake, tsunami, war area
2. Home lighting: rural area, islands where lack of electricity, backup power
3. Outdoor activities: camping, fishing, traveling and so on
1.Please avoid direct eyes contact to prevent visual damage.
2.The charging and dismantling process must be carried out in a safe place.
3.Please keep this product in a safe and solid location.
4.Do not short-circuit, disassemble; do not put in the water or near the fire.
5.In the absence of professional and technical personnel, do not attempt to repair or replace the battery, the supplier shall not be responsible for any damage of the consequence of replacing or repairing the battery that not conducting by supplier.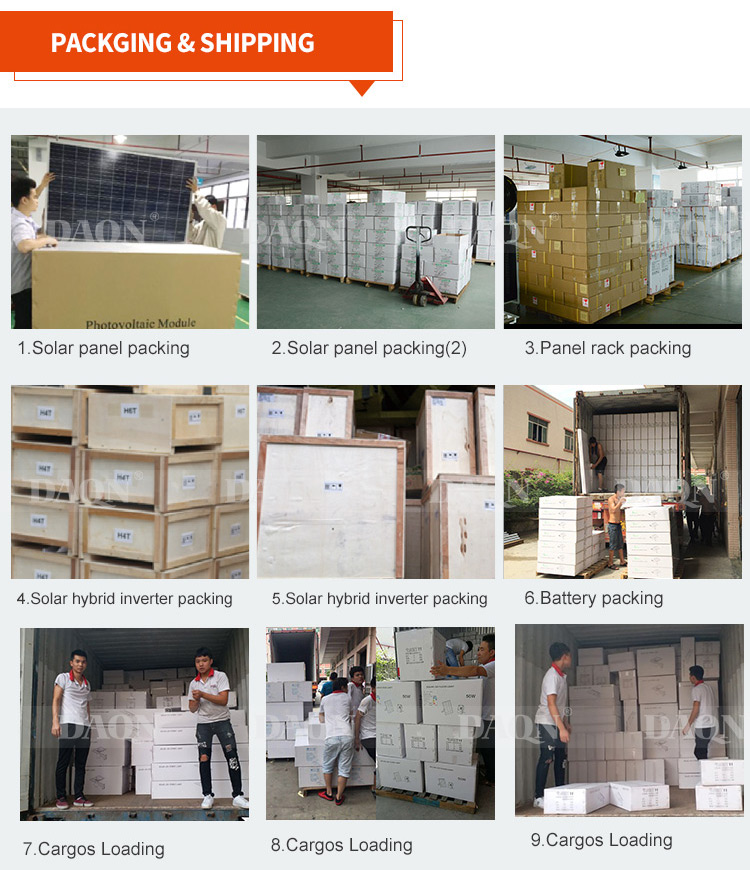 Using package color inner boxes.
Attached installation manual.
Match installation screw and switch needle.
We use K=K strong white carton outer package.
Printing the product pictures on the boxes.