Zhongshan ALLTOP Lighting Co., Ltd.
E-Mail:ftc@alltoplighting.com
TEL:+86 0760-87567563
Fax:+86 0760-87567569
Address:Fuqing Road 2,Yongxing Industrial Park,Henglan,Zhongshan,Guangdong,P.R.C
Solar Energy Systems Home Off Grid
Solar Energy Systems Home Off Grid
Model NO.: DQ1409A300-01
Accept Min order:No
Product Description
300w Solar Energy Systems Home 1000w Off Grid
Application scenario:small households, especially in remote rural areas, highland, hilltops, islands, pastoral areas,
border guard posts, etc. , away from the power grid or power grid underdeveloped areas of the military and civilian electricity.
Ancillary equipment:solar panel, Solar Controller, storage battery, off-grid inverter, solar bracket,led lighting / Wire, etc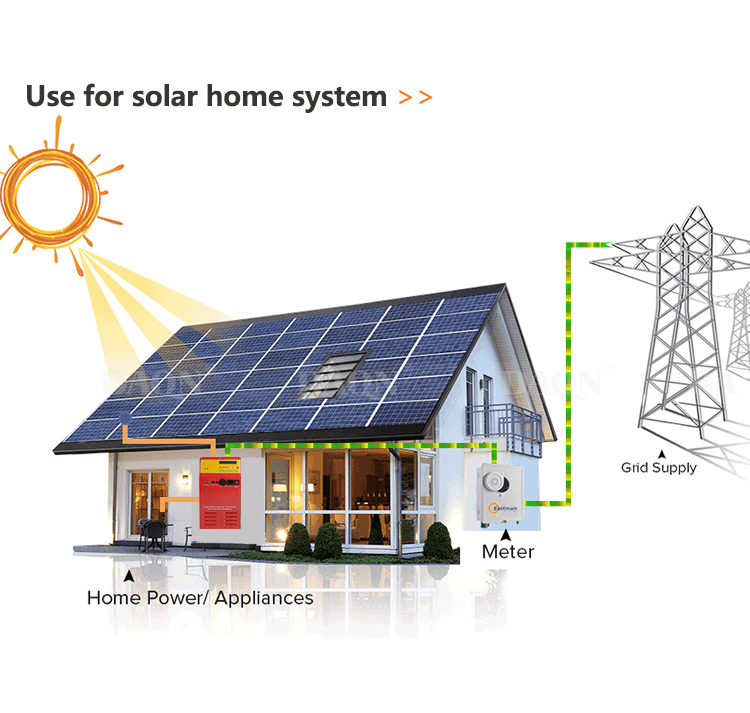 Self-generating self-use power supply, without the need to be integrated into the power grid, to effectively
solve the basic life-use electricity of the military and the civilian in the power-free areas;
Household-type off-grid power generation system can also be used as emergency power generation equipment
in power-unstable areas and enhance the safety of power consumption.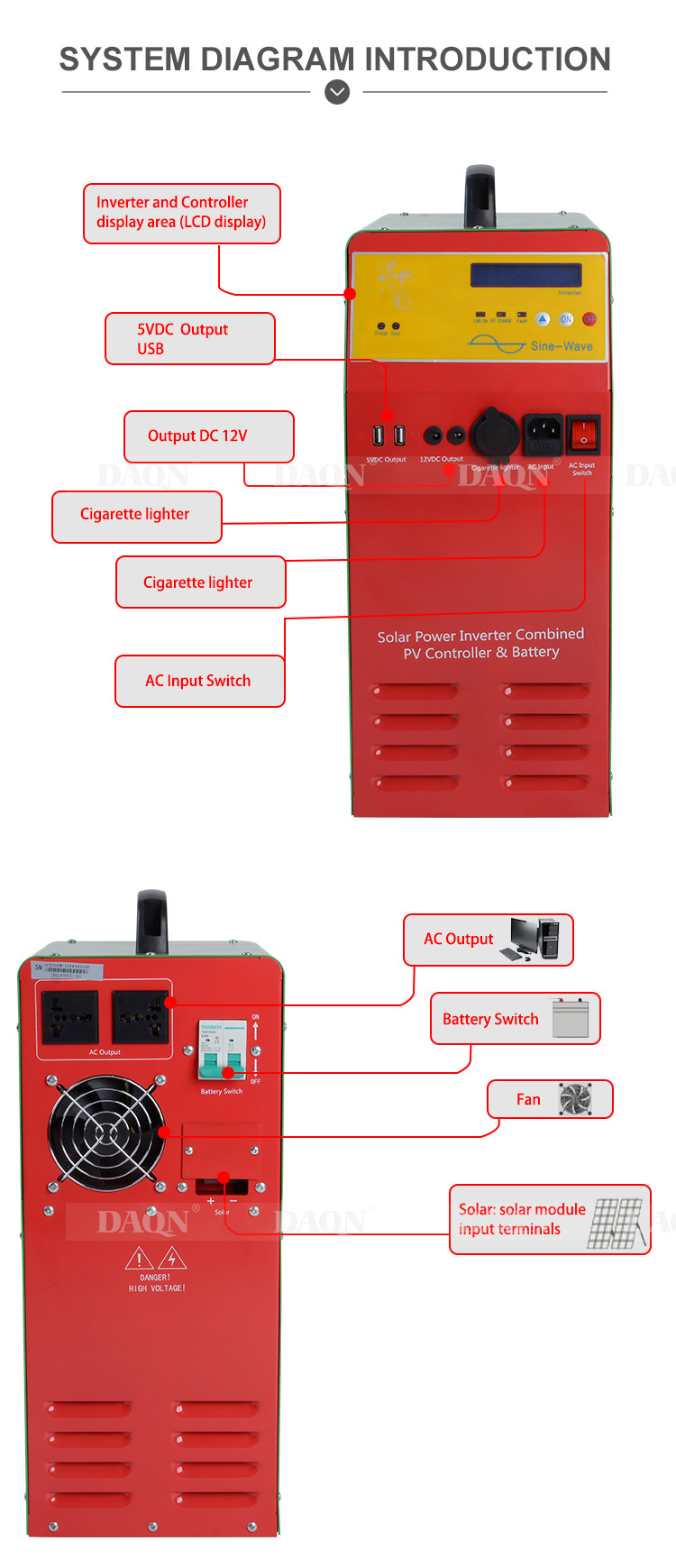 Can start without battery, wide range of input voltage(165-275VAC), accurate output and full automatic voltage stabilization.
Perfect protection. Protect against anti-charge at night, battery over charger/over discharge, output short-circuit, against overload,
against over-voltage, over-current protection ,etc.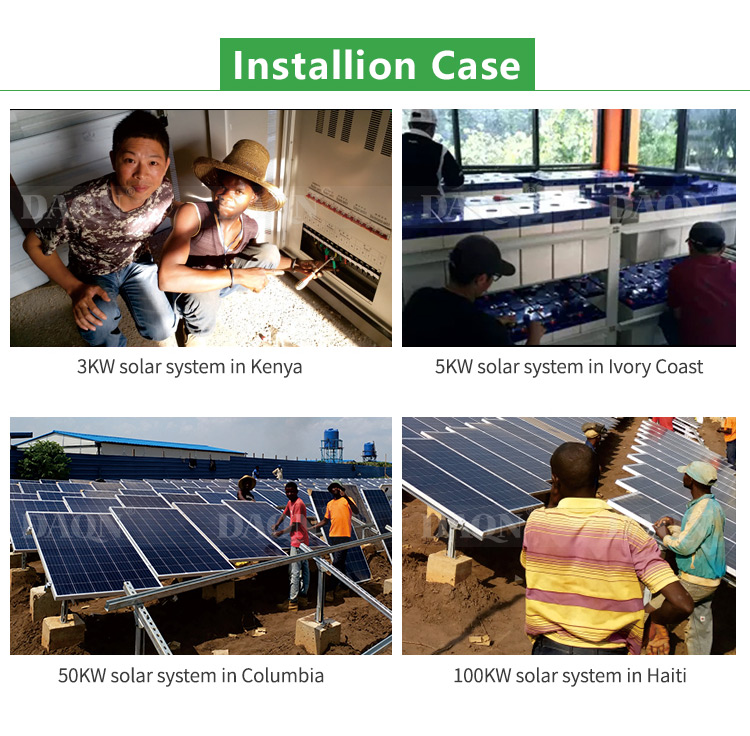 1. Living house and home building
2. Office building, factory and warehouse
3. Home lighting: rural area, islands where lack of electricity, backup power
4. Power station, field operation and some huge engineer construction.
PRODUCT ATTRIBUTE
Model
DQ1409A300-01
Rated power
300w
Rated DC voltage(v)
24V
Line input voltage(v)
165v-275
Line charge current
20A
Inverter output
DC/AC Output voltage
220VAC±5% / 5V 12V
Output frequency
50HZ/60HZ±1%
Wave form
Pure sine wave, THD <4%(Full load)
Solar input
Maximum voltage(V)
≥50V
Rated power(KWP)
300
Charge current(A)
20
Charge efficiency
90%-95%, peak on 97%
Battery
Capacity(AH)
55AH*1PC
Over charge protecttive voltage(v)
14.3
Over charge recover voltage(v)
13.7
Low-voltage protection(v)
11
Over charge recover voltage of battery(v)
12.5
Others
Voltage drop between solar module and battery
≤0.3V
Voltage drop between loads and battery(v)
≤0.15V
Environment humidity
0-90% Maximum, non-condensable
Protetive functions
Protection against anti-charge at night, battery over charge/over discharge protection; Joint-reversed of solar modules
Control method
PWM
Proudct size:D*W*H(mm)
310*200*520
Packing size:D*W*H(mm)
370*260*580
Warning
1.Please avoid direct eyes contact to prevent visual damage.
2.The charging and dismantling process must be carried out in a safe place.
3.Please keep this product in a safe and solid location.
4.Do not short-circuit, disassemble; do not put in the water or near the fire.
5.In the absence of professional and technical personnel, do not attempt to repair or replace the battery, the supplier shall not
be responsible for any damage of the consequence of replacing or repairing the battery that not conducting by supplier.
NOTE
1. Charge under direct sunlight for 6 to 8 hours.
2. Turn on the switch, before install the lamp.
3. Please choose a position without any shelter for enough sunshine and fully exposure.
4. After turn on the light, first it will flash then light, which is normal.
Packaging advantage
Using package color inner boxes.
Attached installation manual.
Match installation screw and switch needle.
We use K=K strong white carton outer package.
Printing the product pictures on the boxes.